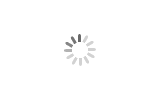 Chinese Yam Certified Organic
Brand : Boherbs
Quality Standard : USDA Organic & EU Organic
Delivery time :7-10 Days
Business Scale :Wholesaling
Advantages:
1. Chinese Yam Quality: USDA Organic (NOP) & EU Organic, EU Pharm Standard, Natural Grade, Conventional Grade.
2. Chinese Yam Specification: Slices, powder or OEM.
3. Active Ingredients of Chinese Yam: Mucilaginous, Yam polysaccharide, Allantoin, Rhizome .
4. Minimum Order Quantity: 200kg by sea.
5. Sample: 50-100g is free for testing.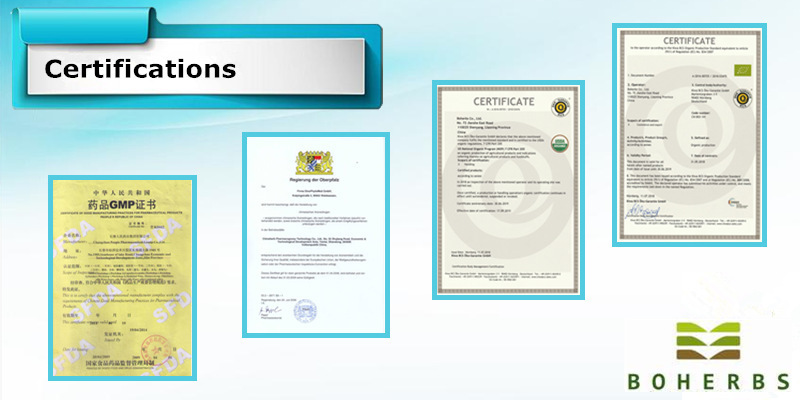 | | |
| --- | --- |
| Common Name: | Chinese Yam Certified Organic |
| Botanical Name: | Dioscorea opposita Thunb. |
| Latin Name: | Rhizoma Dioscoreae |
| Pinyin Name: | Shan Yao |
| Plant Part Used: | Root |
| Quality Standard: | USDA Organic (NOP) & EU Organic |
| Specification: | Slices, powder, or OEM |
| Harvesting and Collection: | Collect in winter |
Quality
Boherbs seclect the thick, hard, farinaceous and white yam.
Farm
Boherbs yam are from geo-authentic farm in Boai and Qinyang counties of Henan Province.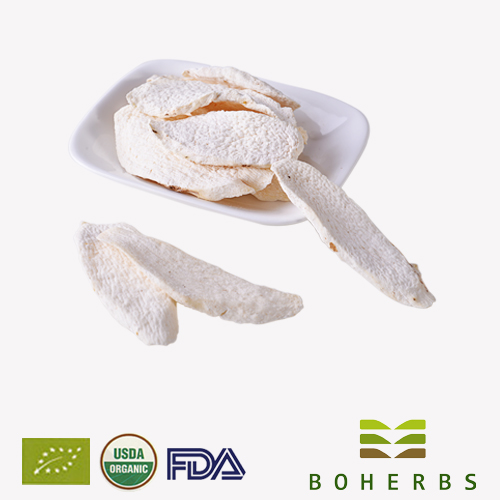 Active Ingredients:
• Mucilaginous is a complex of polysaccharide and protein.
In the mucilaginous complex of Chinese yam, the weight of protein generally accounts for 47.6% and the content of polysaccharide is about 52.4%.
• Yam polysaccharide, yam polysaccharide is mainly composed of mannose, xylose, arabinose, glucose and galactose.
• Allantoin
Allantoin has sedative, local anaesthetic effect, external use can promote skin ulcer surface and wound healing and effect of living muscle.
• Chinese yam root contains Rhizome , which belong to steroid saponins.
Rhizome are combined by steroidal parent nucleus, 2 rhamnose and 1 glucose, and can be hydrolyzed into potato potato saponin (C27H42O3) under appropriate hydrolysis conditions (heating with acid and enzymatic hydrolysis).
Nature, Taste and Meridian attribution
Sweet in taste, mild in nature. The spleen, lung and kidney meridians in attribution.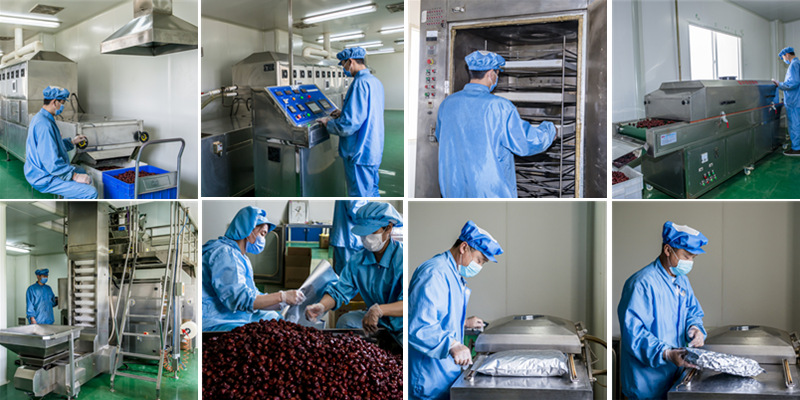 Actions
1. Benifit qi, nourish yin.
2. Invigorate the spleen, lung and kidney.
3. Relieve nocturnal emission and leukorrhagia.
Pharmacological Study
The herb exerts the tonic, digestant, antitussive, expectorangt, desensitizing and hypoglysemic effects.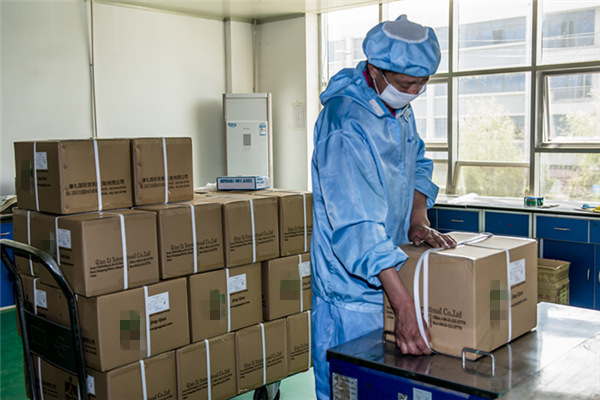 Scope of Business

Boherbs Co., Ltd. is a professional manufacturer and wholesaler for herbs & herbal powder (organic certified & conventional standard), plant extract, food ingredients, spices and herbal tea.
We would like to provide raw materials for pharmaceutical factory, scientific research institutions, and health products company and so on.
We are capable to provide One-step solution for contract manufacturing like capsules, teabags, tablets etc.
Sample orders are available to do the tests.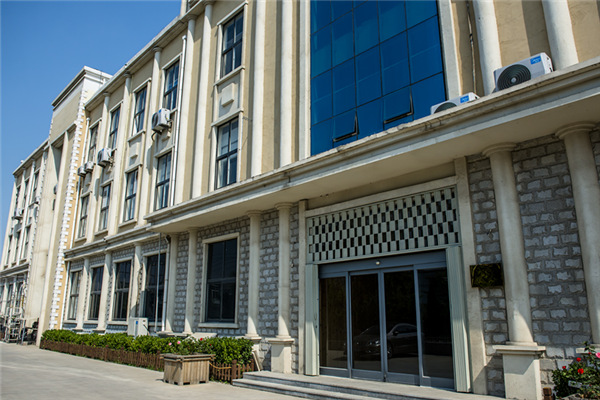 Please feel free to give your inquiry in the form below. We will reply you in 24 hours.