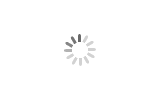 Hawthorn Leaf Certified Organic
Brand : Boherbs
Quality Standard : European Pharmacopoeia Standard
Delivery time : 7-10 Days
Business Scale : Wholesaling
Advantages:
1. Hawthorn Leaf Quality: USDA Organic(NOP), EU Organic, EU Pharm Standard, or Conventional Standard.
2. Hawthorn Leaf Specification: whole leaf, cut, powder, or OEM.
3. Hawthorn Leaf Usages: Raw materials for supplement, medicine, health food , cosmetics.
4. Minimum Order Quantity: 200kg with TC, 50kg without TC.
5. Sample: : 50g is free for evaluation.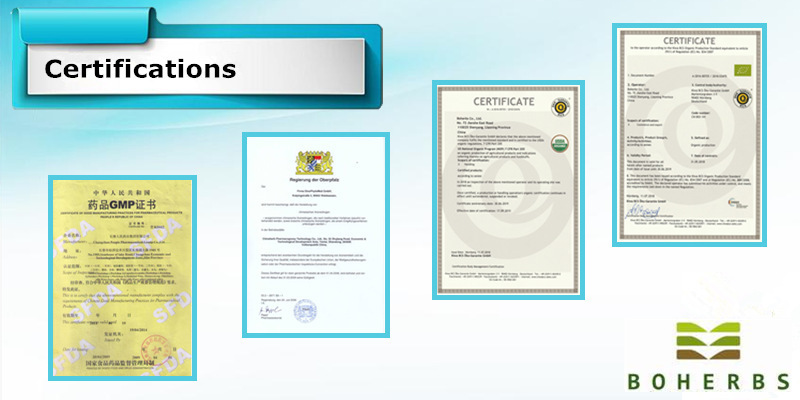 | | |
| --- | --- |
| Common Name: | Hawthorn Leaf Certified Organic |
| Botanical Name: | Crataegus pinnatifida Bunge |
| Latin Name: | Crataegi Folium |
| Pinyin Name: | Shan Zha Ye |
| Plant Part Used: | Leaf |
| Quality Standard: | European Pharmacopoeia Standard |
| Specification: | Cut/Powder/TBC |
| Harvesting and Collection: | Collect in spring and autumn |
Quality
The Hawthorn Leaf length is 6 ~ 12cm, width is 5 ~ 8cm, shape is apex acuminate, the base of a wide wedge and color is green to brown.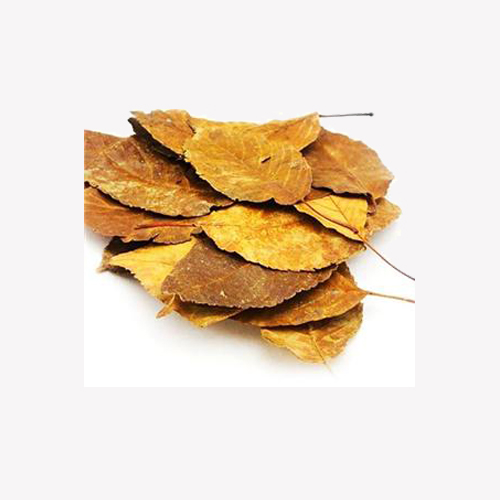 Nature, Taste and Meridian attribution
Acid in taste. The liver in attribution.
Actions
Promote digestion and invigorate stomach, promote the circulation of qi and remove stasis, resolve turbidity and lower lipid.
Usage and Dosage
3-10g for decoction, or drink as tea.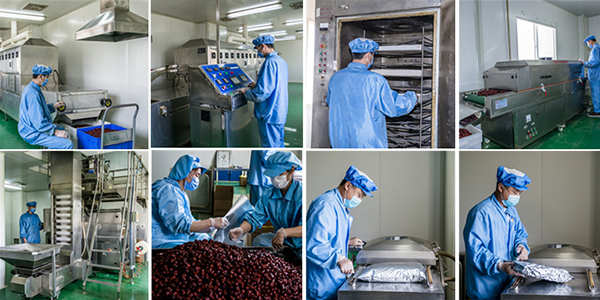 Active Ingredients
Hawthorn Leaf contains quercetin, hyperoside, vitexin, rhamnosylvitexin, 2-(4-hydroxybenzyl)malic acid, diethylamine hydrochloride, sorbitol.
Description
1. Smelling fragrant and tasting sour and sweet, Hawthorn berry also could be eaten raw or used for herbal tea.
2. Boherbs' organic hawthorn berries grow in deep mountains in Shaanxi province, China. It grows wildly, far away from pollution and contamination, remains the purest quality up to organic standard. This wild berry grows in smaller size than cultivated ones when harvested in November every year.
3. Processing is under strictly control in clean and well-established plant. Berries are clean-water-washed, hand-selected, cut, dried, and classified into different grades. Each piece of hawthorn berry cut is guaranteed at highest quality, with fresh color, richest content and 100% pesticides free up to Organic standard.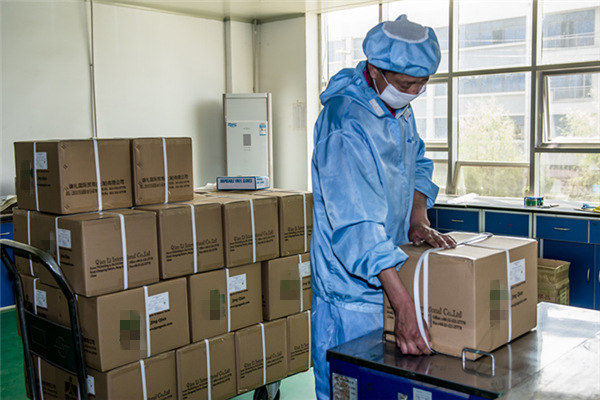 Scope of Business
Boherbs Co., Ltd. is a professional manufacturer and wholesaler for herbs & herbal powder (organic certified & conventional standard), plant extract, food ingredients, spices and herbal tea.
We would like to provide raw materials for pharmaceutical factory, scientific research institutions, and health products company and so on.
We are capable to provide One-step solution for contract manufacturing like capsules, teabags, tablets etc.
Sample orders are available to do the tests.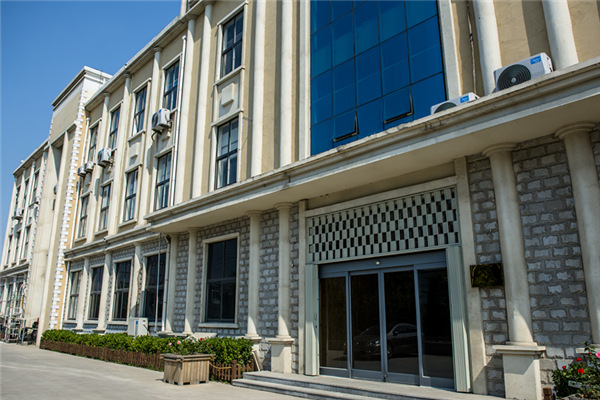 Please feel free to give your inquiry in the form below. We will reply you in 24 hours.