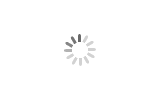 Rose Hips Whole Certified Organic
Brand : Boherbs
Quality Standard : USDA Organic (NOP)
Delivery time : 7-10 Days
Business Scale : Wholesaling
Advantages:
1. Rosehips Fruits Quality:Organic Certified(USDA Organic, NOP), EU Pharm Standard, Natural Grade, Conventional Grade.
2. Active Ingredients of Rosehips fruits Vitamin C and icosarboxylic acid, icosarboxylic acid and other high unsaturated fatty acids.
3. Rosehips Fruits Specifications: Dried whole fruits, crushed peel, powder 60-80mesh, or OEM.
4. 50-100g Free Sample is available for evaluation.
5. Natural rose hips are not only the raw material of various kinds of drinks, health care and sports drinks, also a rare food additive. It is also the raw material of medical care medicine.
6. Boherbs is professional in Supplying the herbs ingredients, and always provide the herbs to France, Canada, Germany, USA, and Australia etc.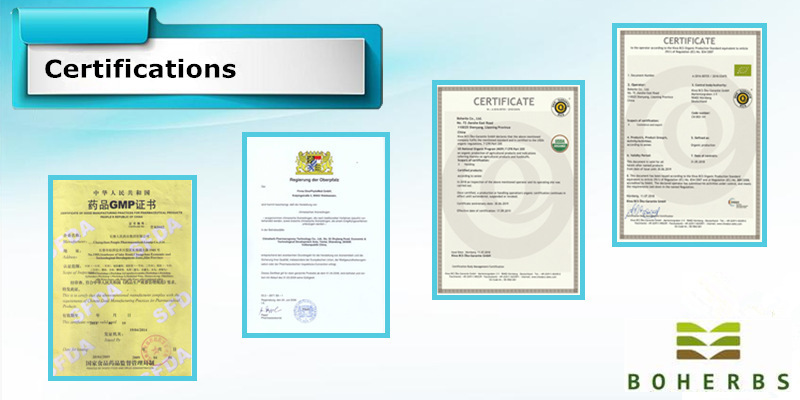 | | |
| --- | --- |
| Common Name: | Rose Hips Whole Certified Organic |
| Botanical Name: | Rosa Canina |
| Latin Name: | Rosa Canina Fructus |
| Pinyin Name: | Ci Mei Guo |
| Plant Part Used: | Fruit |
| Quality Standard: | USDA Organic (NOP) |
| Specification: | Whole/TBC |
Quality
The natural Rose hips fruit grows in the north of China, such as Daxingan mountain and Xiaoxingan mountain, without any industrial, chemical and pesticide pollution.
Nature, Taste and Meridian attribution
Attributive to liver; spleen; stomach; bladder
Actions
Invigorate the spleen and eliminate food; Blood circulation; The folding of the lung cough.
Usage and Dosage
6-10g is used in decoction for oral use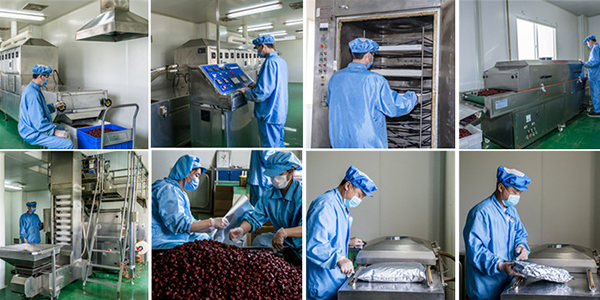 Active Ingredients
It contains flavonoids, organic acids, coumarin, glycol, triterpenes, polyolefin, protein, protein, sugar, fat, fat, and 17 amino acids.
Processing Methods and Functions
The fruit is taken off when it is ripe, dried immediately, dried to remove the calyx, or the fresh fruit is cut in half, the core is removed, and dried.
Description
The national food quality and health supervision department confirmed that the acute, accumulative and sub-chronic toxicity test of thorn rose fruit is not cancerous, teratogenic and non-mutation, and it is a safe and non-toxic food raw material. Its physical and chemical indicators meet the Chinese people. The Republic of the country issued standards.
Natural thorn rose fruit is a multi-nutrient, multi-functional, multi-purpose precious resource, and our Daxinganling has a unique resource advantage.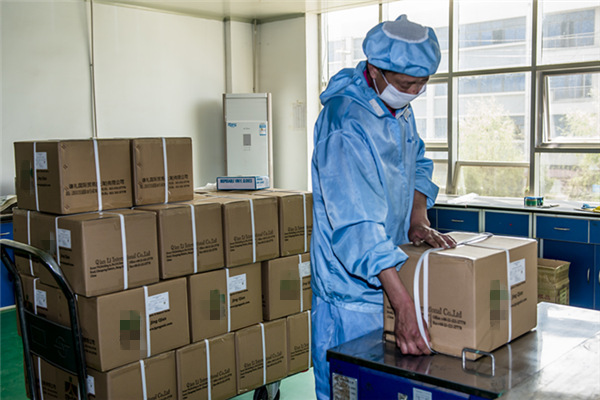 Farm Information
Mainly grown in Northeast China in Boherbs' wild farm, this plant grows in pure natural environment, far away from contamination, to provide the purest natural raw materials 100% with pesticides free and richest content.
Furthermore, starting from October, fresh Rosehip fruits will be dedicately processed to dry and remove from bad, small-sized fruits, imprurities by color-selector, only the freshest red, best-color, fullest, large-sized fruits are selected, preserving their remarkable nutrients. Besides, when processing fruit peel, the broken fruits will be finely cleansed by winnower again and again, to remove the cottony wool inside, to keep it cleanest.
Scope of Business
Boherbs Co., Ltd. is a professional manufacturer and wholesaler for herbs & herbal powder (organic certified & conventional standard), plant extract, food ingredients, spices and herbal tea.
We would like to provide raw materials for pharmaceutical factory, scientific research institutions, and health products company and so on.
We are capable to provide One-step solution for contract manufacturing like capsules, teabags, tablets etc.
Sample orders are available for your evaluation.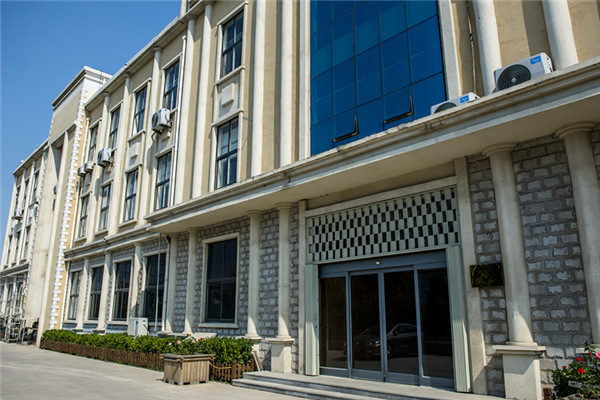 Please feel free to give your inquiry in the form below. We will reply you in 24 hours.