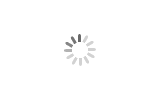 Star Anise Whole Certified Organic
Brand : Boherbs
Quality Standard : USDA Organic (NOP)
Delivery time : 7-10 Days
Business Scale : Wholesaling
Advantages:
1. Star Anise Fruits Quality:Organic Certified(USDA Organic, NOP), EU Pharm Standard, Natural Grade, Conventional Grade.
2. Active Ingredients of Star Anise: Volatile oil, flavonoids, shikimic acid.
3. Star Anise Fruits Specifications: Whole Fruits, cut, granule, powder 60-80mesh, or OEM.
4. Star Anise Fruits Sample: 50-100g are free for Evaluation.
5. Boherbs select Star Anise Fruits after they are mature, with seeds.
6. Star anise used as condiment, star anise can also be used as perfume, toothpaste, soap, cosmetics raw materials, also can be used in medicine, as a wind repellent and stimulant.
7. Visit Star Anise Farm: http://www.bioboherbs.com/case/star-anise-farm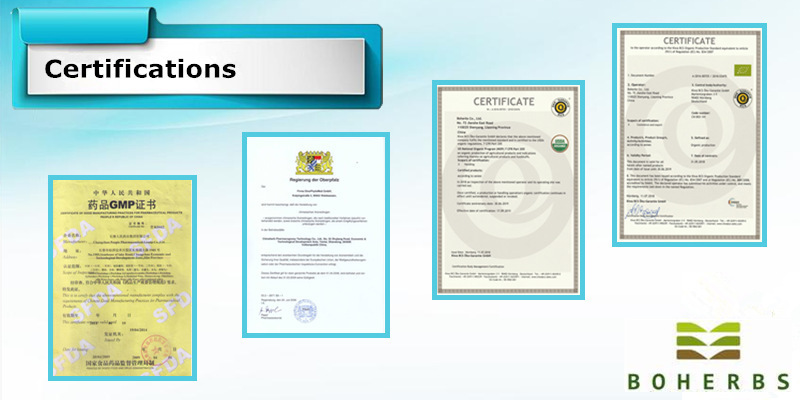 | | |
| --- | --- |
| Common Name: | Star Anise Whole Certified Organic |
| Botanical Name: | Illicium verum Hook.f. |
| Latin Name: | Anisi Stellati Fructus |
| Pinyin Name: | Ba Jiao Hui Xiang |
| Plant Part Used: | Fruit |
| Quality Standard: | USDA Organic (NOP) |
| Specification: | Whole fruit |
| Harvesting and Collection: | Harvested in Octomber and February. |
Appearance: dried, clean and moudless
Color: Red brown
Moisture: 13% max
Origin: China, Guangxi Province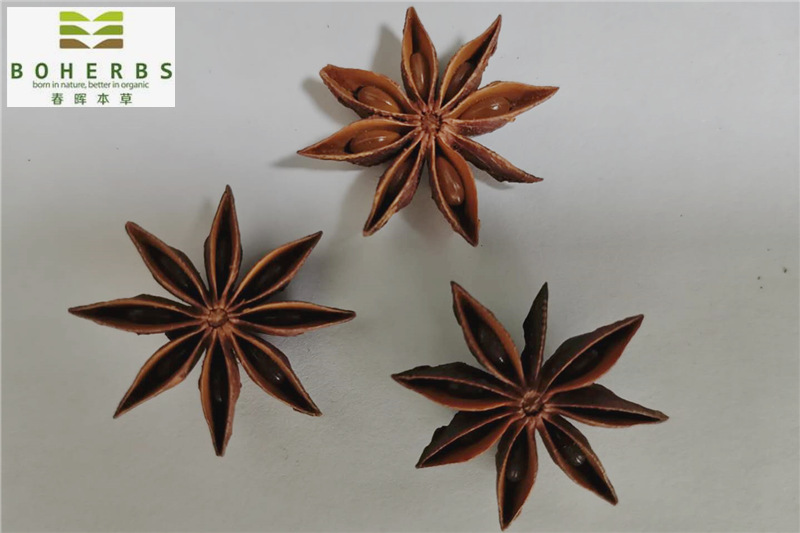 Usages:
· Spices for cooking,
· Pharmacy &cosmetic raw material
· Tea ingredients.
Diameter:
1). >2.5cm, labor selected, beautiful quality
2). FAQ quality, comon grade
Active Ingredients
The fruit mainly contains flavonoids, quercetin-3-O-rhamnoside.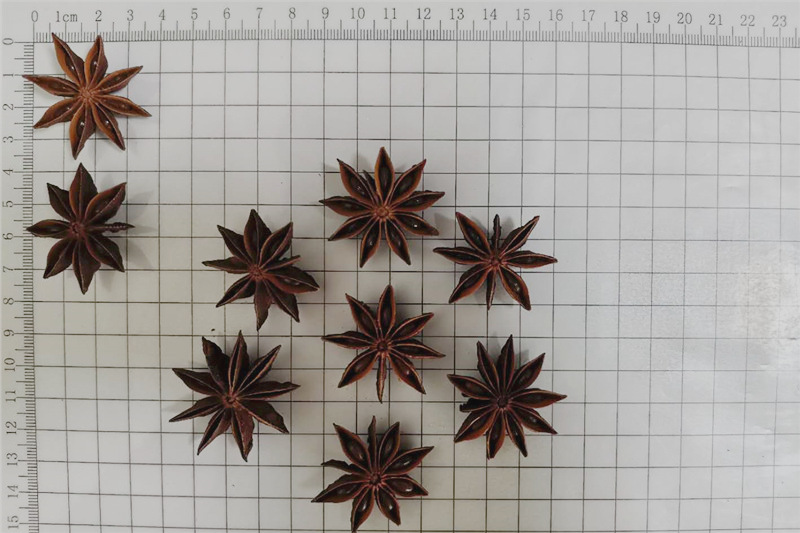 Processing Methods
Sifting off the muddy seeds and picking up the stalk impurities
Description
In Boherbs' local wild farm in Guangxi province, the largest producing area in China, Star Anise fruit is delicately harvested and processed when the new crop is harvested in September.
1) climb on the tree to collect the green fruits;

2) pick out the too small-sized fruits;
3) water-boil to kill green;
4) dry under the sun.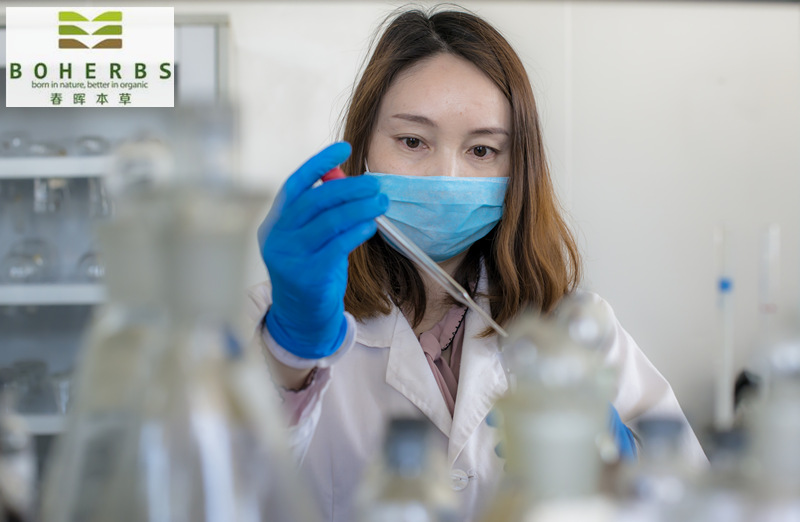 Are you a trader or a factory supplier?
We are factory supplier, and we have cooperated directly with the farm for herbs.
We could supply you the newest crop with competitive prices.
OEM service for teabag, tablets, capsules are also available.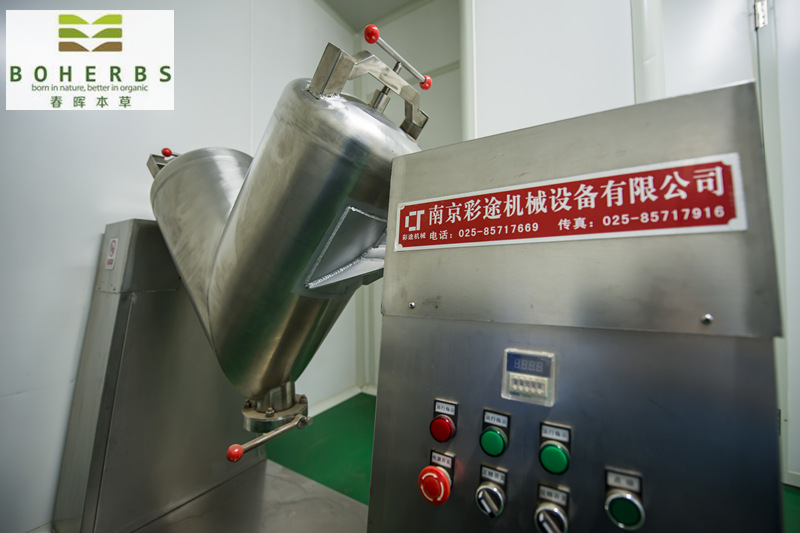 Packing: 15-20kg/carton

Delivery: By sea, by air or by express
Payment: T/T, L/C at sight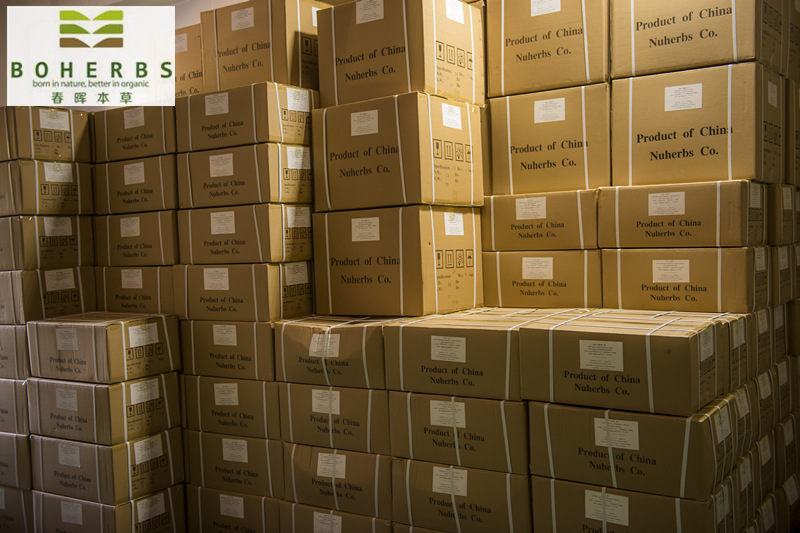 Can I get the free sample for evualatuion ?
Yes, no problem. We could provide free sample 50-100g for your testing and evualation.
But the freight cost will be paid by customer.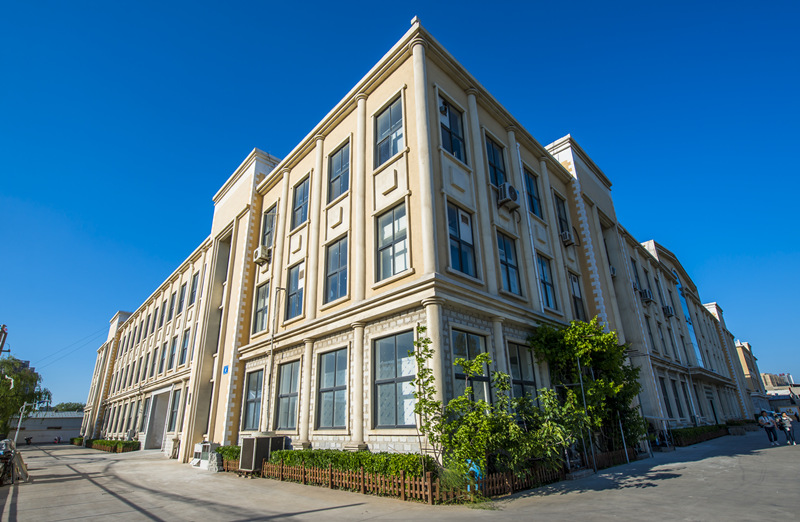 Please feel free to give your inquiry in the form below. We will reply you in 24 hours.