>
>
>
Honeysuckle Extract Can Be Found In Food, Daily Necessities And Cosmetics
Honeysuckle Extract Can Be Found In Food, Daily Necessities And Cosmetics
In recent years, new products such as honeysuckle soda, honeysuckle cola and honeysuckle beer have been developed with honeysuckle extract as raw material.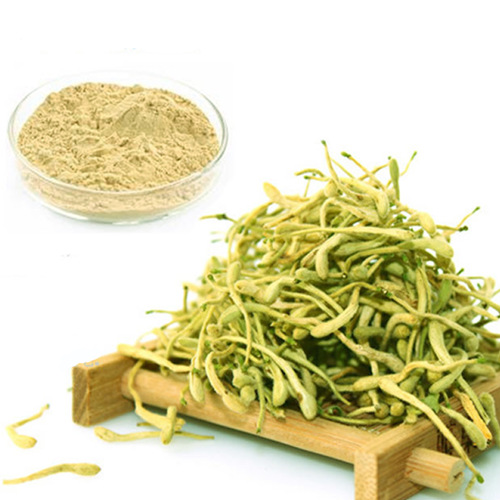 Japanese added honeysuckle extract to soap, toothpaste, skin care agents, etc., for the treatment of skin diseases, odontopathy, improve the skin condition has a certain effect.
In France commonly used honeysuckle extract spice oil, used in cosmetics and air cleaning agent.
With the increasing food safety requirements, honeysuckle and its stem and leaf extracts have been used as green feed additives to replace antibiotics in the aquaculture industry in order to prevent the abuse of antibiotics.
Please feel free to give your inquiry in the form below.
We will reply you in 24 hours.