>
>
>
Lily Bulb (Lilium brownii ) Medicinal Properties and Actions
Lily Bulb (Lilium brownii ) Medicinal Properties and Actions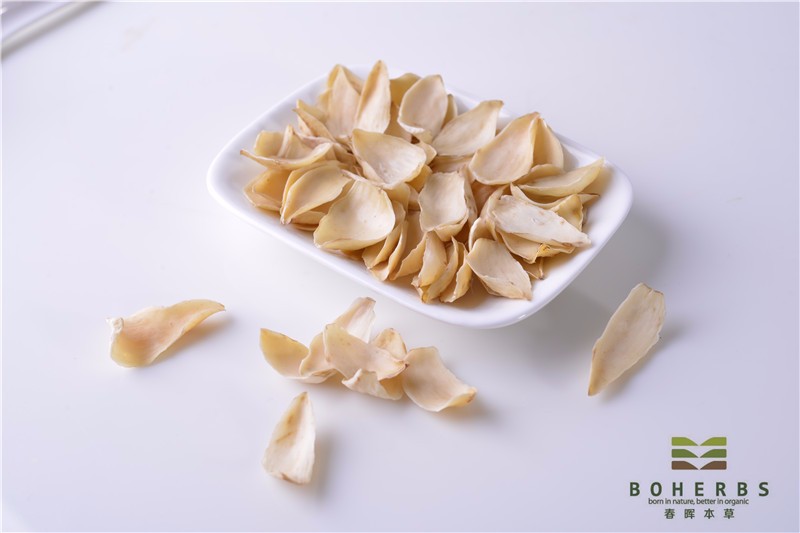 1. Medicinal properties: Sweet in taste, slightly cold in nature. The lung and heart meridians in attribution.
2. Actions: Nourish yin, moisten the lung, relieve cough, clear the heart-fire, and tranquilize the mind.
Please feel free to give your inquiry in the form below.
We will reply you in 24 hours.