>
>
>
Poria Cocos Is Very Suitable To Eat In Summer
Poria Cocos Is Very Suitable To Eat In Summer
1. For adverse urination, edema and other diseases. Poria cocos function benefit water ooze wet, but the medicine is mild.
2. Used for spleen deficiency and diarrhea, poria coiling under the skin can not only strengthen the spleen, but also infiltrate wet, for diarrhea caused by abnormal spleen deficiency.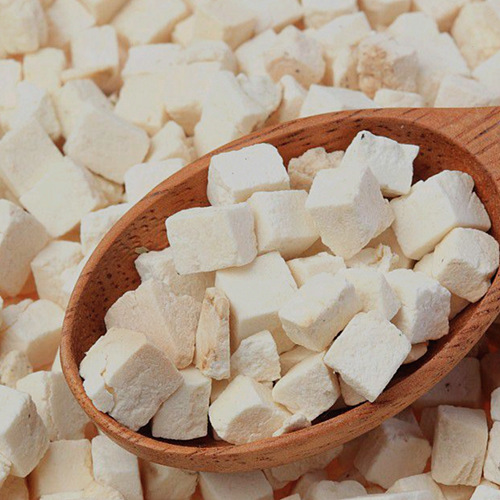 3. Used for phlegm drinking cough, phlegm wet into the collaterals, shoulder and back pain tuckahoe can not only benefit water permeability wet, but also have spleen strengthening effect.
4. Used for palpitations, insomnia and other diseases poria cocos can nourish the mind and calm the spirit, so it can be used for restlessness, palpitations, insomnia and other diseases, often with ginseng, far-purpose, jujube seed.
5. Anti-cancer. It is commonly used to treat esophageal cancer, gastric cancer, liver cancer, nasopharyngeal cancer, tongue cancer, breast cancer, bladder cancer, lung cancer, ulcerative melanoma and other cancers.
Please feel free to give your inquiry in the form below.
We will reply you in 24 hours.