>
>
>
Red ginseng is a ripe product of ginseng
Red ginseng is a ripe product of ginseng
Red ginseng processing method is through soaking, cleaning, sorting, steaming, drying and other processes. Red ginseng in the steaming process, because of heat treatment will occur chemical reaction, component changes. It will produce new ingredients that are not included in white ginseng, namely, the specific physiological active substances of red ginseng, such as g-rh2, Panaxytriol and maltol. G-rh2 and Panaxytriol can inhibit the growth of cancer cells, and maltol both have antioxidant effects.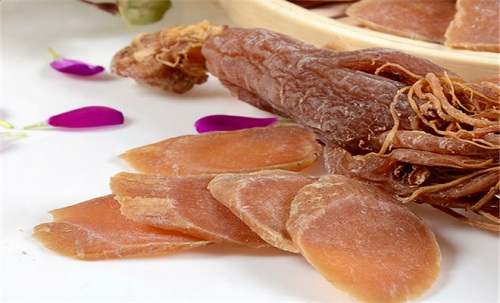 Please feel free to give your inquiry in the form below.
We will reply you in 24 hours.