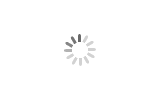 Chinese Skullcap Certified Organic
Brand : Boherbs
Quality Standard : EU Organic, USDA Organic (NOP)
Delivery time : 7-10 Days
Business Scale : Wholesaling
Advantages:
1. Quality: Organic Certified(USDA Organic & EU Organic), Natural standard, conventional standard.
2. Specification: dried whole root, slices, granule, powder or OEM.
3. Applications: Medicine, cosmetics, health care products, supplements.
4. Active Ingredients: It contains various flavonoids, mainly including baicalin, baicalein, wogonoside and wogonin.
5. Mode of transportation: By air, by sea, by express(for sample and small trial order).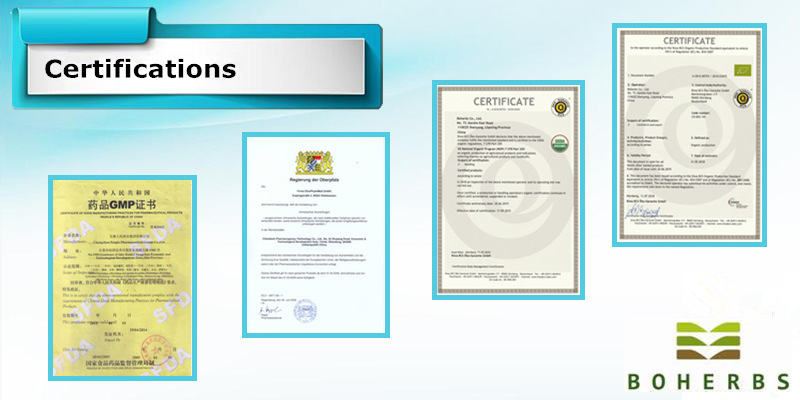 | | |
| --- | --- |
| Common Name: | Chinese Skullcap Certified Organic |
| Botanical Name: | Scutellaria baicalensis Georgi |
| Latin Name: | Scutellariae Radix |
| Pinyin Name: | Huang Qin |
| Plant Part Used: | Root |
| Quality Standard: | EU Organic, USDA Organic (NOP) |
| Specification: | Slice/Cut/Powder/Granule/TBC |
| Harvesting and Collection: | Collect in spring and autumn. |
Quality
The product is thick, long, compact, hard texture and yellow, without bark.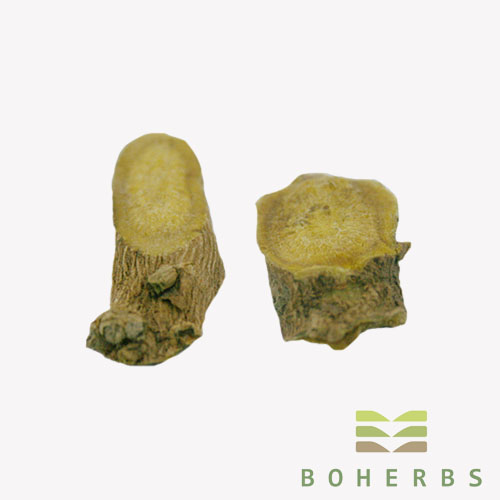 Nature, Taste and Meridian attribution
Bitter in taste, cold in nature. The lung, gallbladder, stomach and large intestine meridians in attribution.
Actions
Clear heat, dry damp, purge fire, remove toxic substance, cool the blood, relieve bleeding, and prevent miscarriage.
Usage and Dosage
3-10g for decoction or prepared as powder ot pill. The crude sample is used for clearing heat, the stir-fried one for preventing abortion, the charred one for hemostasis, and the stir-fired (with rice wine) one for clearing upper-jiao heat.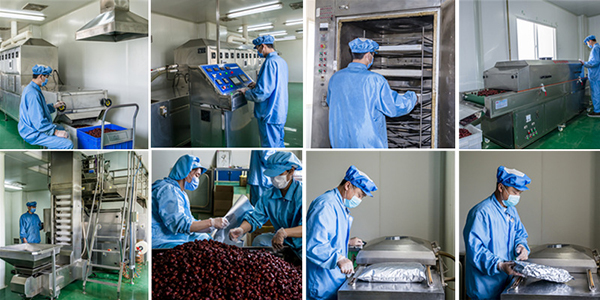 Precaution
It is a bitter-cold agent liable to damage the stomach, so it is not suitable for the cases with anorexia and loose stool due to deficiency-cold of the spleen and stomach.
Active Ingredients
It contains flavonoids, baicalin, baicalein, wogonoside, wogonin, skullcapflavoneⅠ, skullcapflavoneⅡ.
Processing Methods and Functions
1. Raw Radix Scutellariae
Method: Remove impurities, clean, steam drugs until the container full of vapour to make them soft and easy to be cut into small pieces.
Function:Make enzymes inactive and keep effective.
2. Stir-frying Radix Scutellariae with wine
Method: Put drugs and wine together, mix them thoroughly. Add drugs into a preheated pot after the wine is absorbed thoroughly by drugs, then fry quickly with mild fire until drugs show a coke brown color and the natural flavor of adjuvant and drugs could be smelled, take drugs out and make them cool.
Function: It can conduct to upper rnergizer, clear away pathogenic fire. Moderate the nature of bitterness and coldness, and avoid damaging splenic yang. For example, it can be used in Huangqin Xiefei Decoction which is suitable for conjunctival congestion.
3. Charring Radix Scutellariae
Method: Preheat the pot with high temperature, put drugs in and fry quickly until the drugs' outer color transforms to a coke brown color, and inner color turns yellow. Then take drugs out.
Function: It can moderate the bitter and cold nature and strengthen the effect of hemostasis by clearing away heat. It is used for metrorrhagia, metrostaxis and vomit blood.
Description
1. Located in the Northeast China, one of the main producing areas, Boherbs has established its own cultivating source to make strict control of the quality and delicate processing.
2. Baical Skullcap Root were collected in spring and autumn, fresh roots are only dug out in its most appropriate time when the amount of beneficial herbal components is highest. And when the roots are half-dried, remove from the peels and dry quickly under the sun or by air. The whole procedure is delicately made to avoid strong sun and water to influence its good quality. Therefore, what Boherbs is providing are always thick roots, fracture dark yellow, filled enough without hollow and 100% organic standard with pesticides free.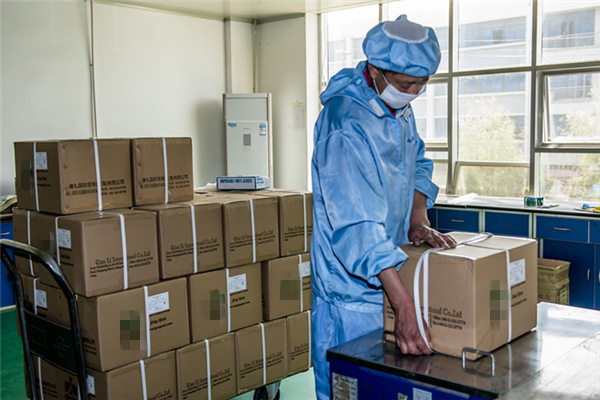 Scope of Business
Boherbs Co., Ltd. is a professional manufacturer and wholesaler for herbs & herbal powder (organic certified & conventional standard), plant extract, food ingredients, spices and herbal tea.
We would like to provide raw materials for pharmaceutical factory, scientific research institutions, and health products company and so on.
We are capable to provide One-step solution for contract manufacturing like capsules, teabags, tablets etc.
Sample orders are available to do the tests.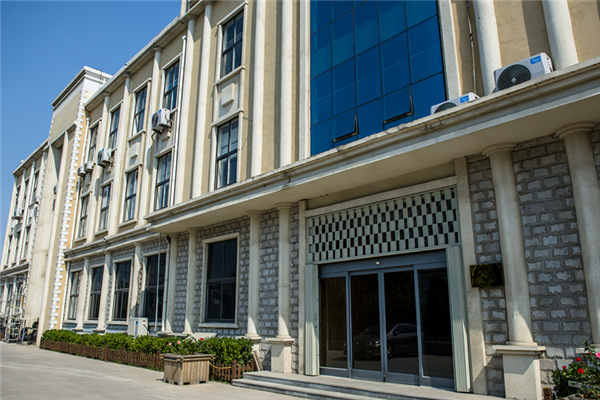 Please feel free to give your inquiry in the form below. We will reply you in 24 hours.