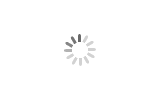 Dried Gardeniae Flower
Brand : Boherbs
Quality Standard : ​European Pharmacopoeia Standard
Delivery time : 7-10 Days
Business Scale : Wholesaling
Advantages:
1. Dried Gardeniae Flower Quality: Conventional Grade up to EU Pharm limits.
2. Dried Gardeniae Flower Specifications: whole flower, powder 40-60mesh, or OEM.
3. Dried Gardeniae Flower Active Ingredients: Cyclic ether terpene, pigment, alcohol, sugar protein.
4. Dried Gardeniae Flower Applications: cosmetic ingredients, medicine ingredients.
5. Minimum Order Quantity: 200kg. Trial order with small quantity is also workable.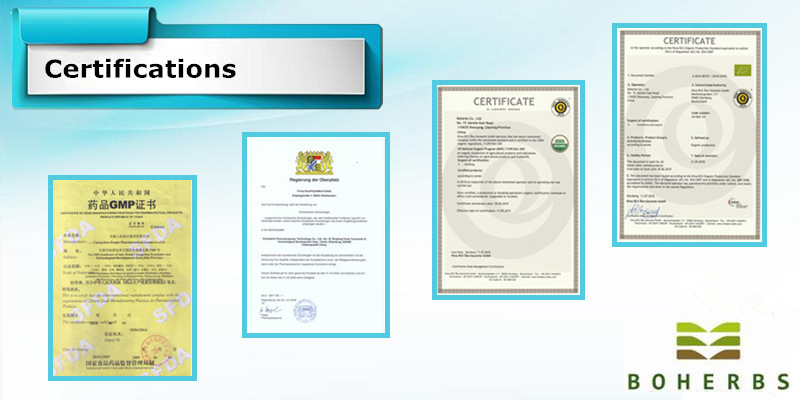 | | |
| --- | --- |
| Common Name: | Dried Gardeniae Flower |
| Botanical Name: | Gardenia Jasminoides Ellis |
| Latin Name: | Gardenia Flos |
| Pinyin Name: | Zhi Zi Hua |
| Plant Part Used: | Flower |
| Quality Standard: | European Pharmacopoeia Standard |
| Specification: | Whole Flower/Powder |
| Harvesting and Collection: | Gardeniae flower bloom period at 5-7 month, harvest in batches, dried. |
Quality
The product is with irregular clumps or triangle cone. Surface pale is brown. Calyx ovate or obovate. Corolla convolute, filaments are very short. Light weight and crisp, gas fragrant, tasteless.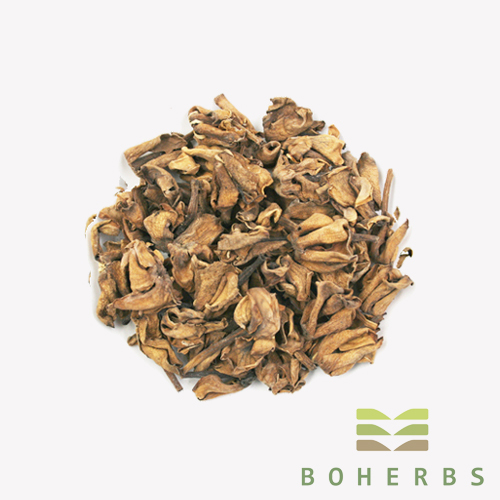 Nature, Taste and Meridian attribution
Sweet and bitter in taste, cold in nature. The lung and liver meridians in attribution.
Actions
Removing heat from the lung to relieve coug, cooling blood and hemostasis, the major functions of a drug cough with lung heat, cough up phlegm, pyogenic infections ect.
Usage and Dosage
Internal: decoct soup, 6-10g.
Precaution
Gardeniae flower bitter in taste and cold in nature. The people who insufficiency of the spleen, have diarrhoea, insufficiency of kidney-yang should eat carefully.
Active Ingredients
Gardeniae flower contains unique chemicals - of gardenin and gardenoside, can prevent the inhibit insulin enzymes play a role, then promote normal insulin secretion, and improve diabetes.
Gardeniae flower contains triterpenoid constituents, gardenia acid A, B, and volatile oil, including benzyl acetate, linalyl acetate, anthocyanin, mannitol, ect. In addition, also contains carbohydrates, protein, crude fiber and vitamins.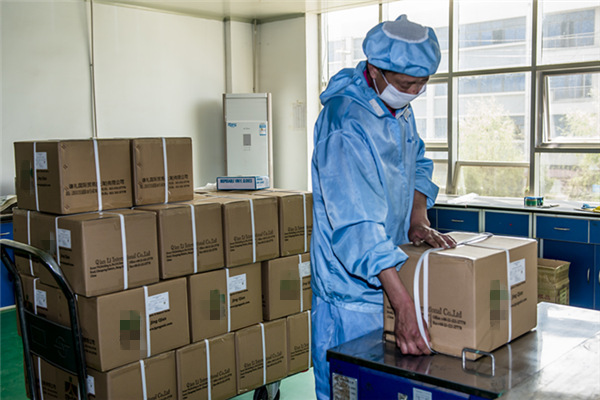 Details Information
The product's index for heavy metals and pesticide residue are all meeting European Standards and Chinese Pharmacopoeia. Healthy for eating and as medicine because Boherbs' farm use of natural materials and traditional methods for growing without using chemicals or artificial fertilizers, which are harmful to both our health and the environment. we aim to show people around the world that organic farming methods can be profitable as well as healthy.
Scope of Business
Boherbs Co., Ltd. is a professional manufacturer and wholesaler for herbs & herbal powder (organic certified & conventional standard), plant extract, food ingredients, spices and herbal tea.
We would like to provide raw materials for pharmaceutical factory, scientific research institutions, and health products company and so on.
We are capable to provide One-step solution for contract manufacturing like capsules, teabags, tablets etc.
Sample orders are available to do the tests.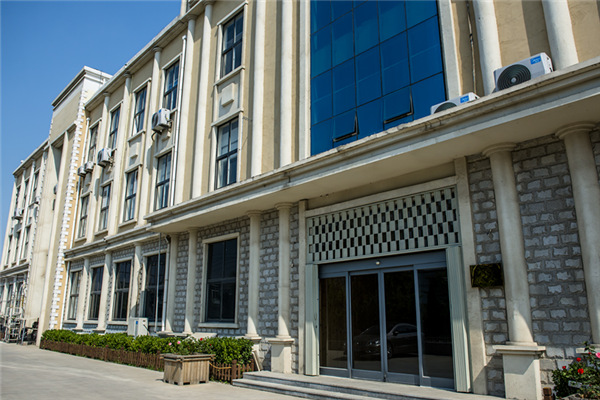 Please feel free to give your inquiry in the form below. We will reply you in 24 hours.