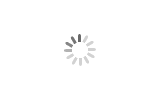 Dried Stemona Root
Brand : Boherbs
Quality Standard : ​European Pharmacopoeia Standard
Delivery time : 7-10 Days
Business Scale : Wholesaling
Advantages:
1. Dried Stemona Root Specification: dried whole Root, cut, Powder 80-100mesh, or OEM.
2. Dried Stemona Root Active Ingredients: Alkaloids, guliol, beanol, chlorogenic acid, geniposide and saffron.
3. Dried Stemona Root Applications: healthcare products, Cosmetic ingredients, body care products, supplement, Medicine.
4. Dried Stemona Root OEM products and small order are all available.
5. Dried Stemona Root Order Quantity: 300kg or above by sea, 25-100kg by air, 25kg or below by express.
6. Dried Stemona Root Packing: Dried Stemona Root packed in cartons or bags, powder packed by both bags and cartons.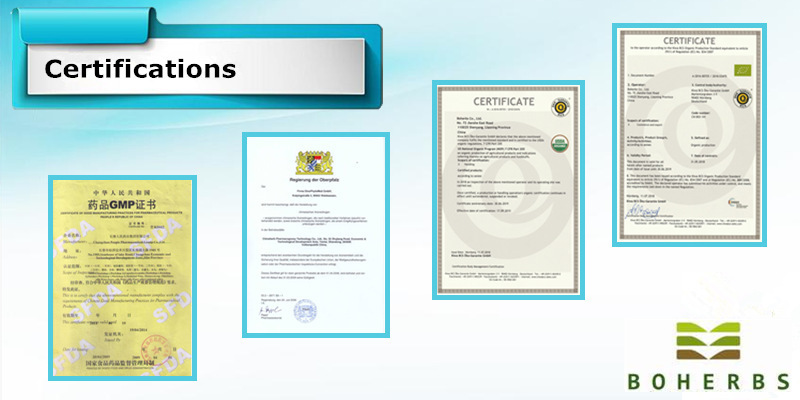 | | |
| --- | --- |
| Common Name: | Dried Stemona Root |
| Botanical Name: | Stemona sessilifolia(Miq.)Miq. |
| Latin Name: | Stemonae Radix |
| Pinyin Name: | Bai Bu |
| Plant Part Used: | Root |
| Quality Standard: | European Pharmacopoeia Standard |
| Specification: | Slice/Cut/Powder/Granule/TBC |
| Harvesting and Collection: | Collect in spring and autumn. |
Quality
The product is sturdy, full, hard and white.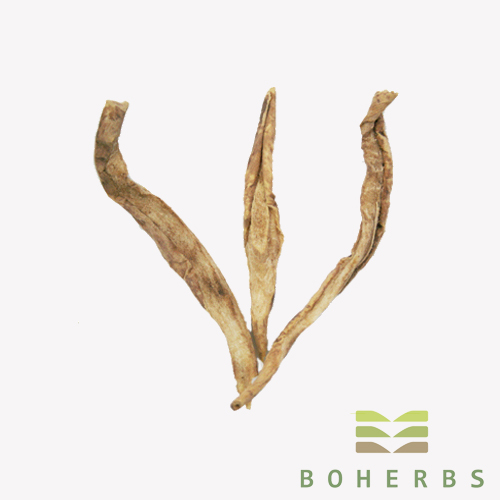 Nature, Taste and Meridian attribution
Sweet and bitter in taste, slightly warm in nature. The lung meridian in attribution.
Actions
Moisturize the lung, relieve cough, kill parasites and louse.
Usage and Dosage
5-15g for decoction or as alcoholic infusion, pill or powder. For cases with prolonged cough due to lung deficiency, honey-prepared sample is advisable. Appropriate amount for external use, or decoction forwashing or powder for compress.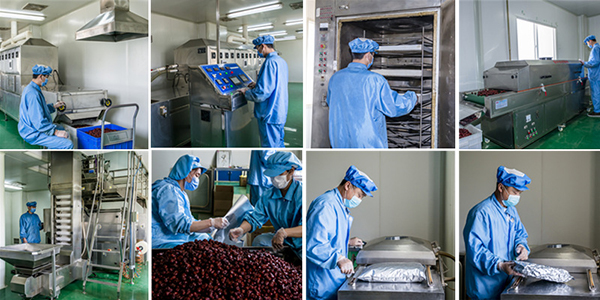 Precaution
Contraindicated for cases with anorexia due to the spleen deficiency and loose stool because its liable to damage stomach and
Active Ingredients
It contains tuberostemonine, isotuberostemonine, hypotuberostemonine , oxvtubemstemonine, stemine, stenine, still sugar 2.32%, 0.84% lipid, protein 9.25%, ash 12.1%, and acetic acid, formic acid, malic acid, succinic acid, oxalic acid and so on.
Description
1. In the wild farm established in Sichuan, one of the largest producing areas of Stemona root, all the products are 100% wild crafted and finely selected.
2. In spring or autumn, the roots are dug. After removing the fibrous roots, fresh roots are cleaned and put into boiling water. Then they are dried in the sun or by air and cut into different spec.s and made siftings according to customer's needs.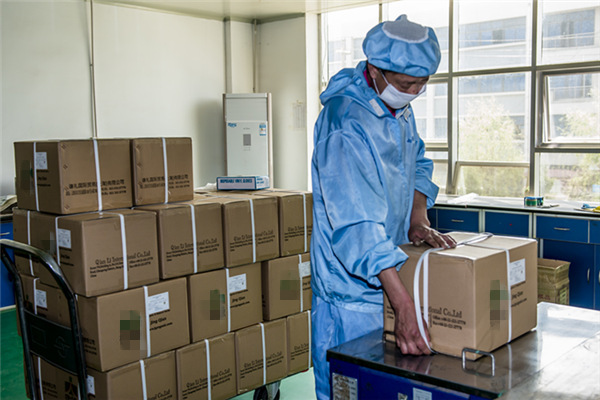 Scope of Business
Boherbs Co., Ltd. is a professional manufacturer and wholesaler for herbs & herbal powder (organic certified & conventional standard), plant extract, food ingredients, spices and herbal tea.
We would like to provide raw materials for pharmaceutical factory, scientific research institutions, and health products company and so on.
We are capable to provide One-step solution for contract manufacturing like capsules, teabags, tablets etc.
Sample orders are available for your evaluation.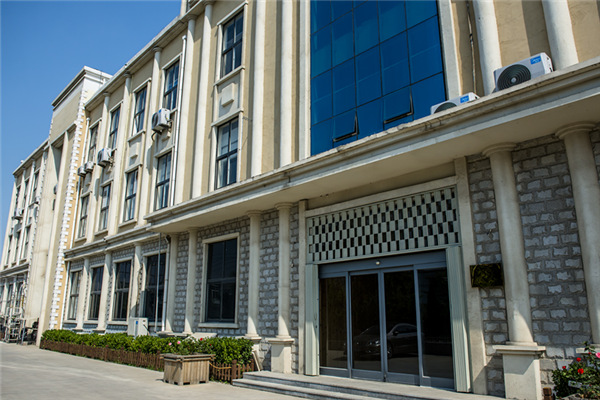 Please feel free to give your inquiry in the form below. We will reply you in 24 hours.