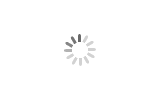 Green Tea Longjing
Brand : Boherbs
Quality Standard : USDA Organic (NOP)
Delivery time : 7-10 Days
Business Scale : Wholesaling
Advantages:
1. Green Tea Quality: Organic Certified (USDA Organic & EU Organic ), EU Pharm Standard.
2. Green Tea Specification:Green Tea Longjing loose leaves, tea bags, or OEM.
3. Active Ingredients of Green Tea: Tea polyphenols (catechins), caffeine, aromatic oils.
4. Minimum Order Quantity: 25kg as usual, trial order for 1kg, 5kg, 10kg are all available.
5. Sample: 50-100g is free for evaluation.
6.Boherbs is professional in supplying tea ingredients all over the world.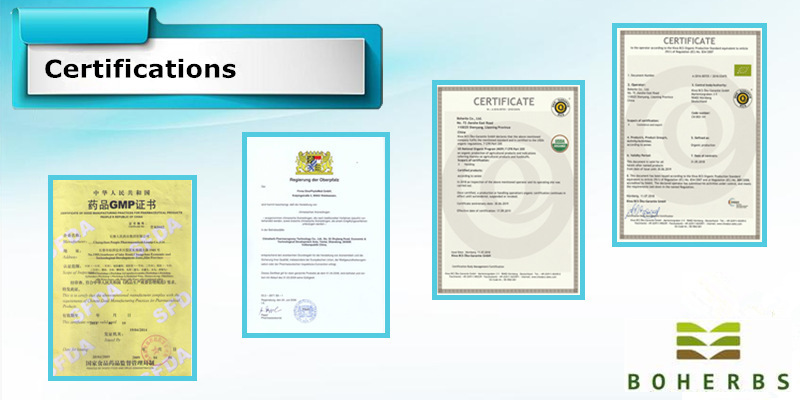 | | |
| --- | --- |
| Common Name: | Green Tea |
| Botanical Name: | Camellia Sinensis |
| Pinyiin Name: | Lv Cha |
| Plant Part Used: | Leaves |
| Quality Standard: | USDA Organic (NOP) |
| Specification: | Whole |
| Harvesting and Collection: | Collect in spring |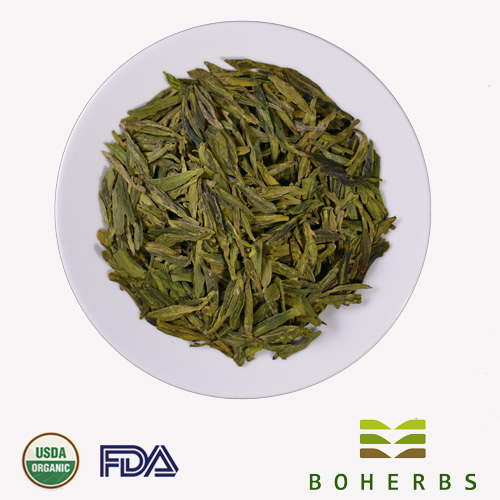 Ingredients of Green Tea
Green tea (longjing) contains more amino acids, chlorophyll, vitamin C and other components than other tea leaves.
Actions
1. Excitatory action: the coffee of tea can excitatory central nervous system, help people hearten spirit, stimulative thinking, eliminate fatigue, improve working efficiency.
2. Diuretic action: the caffeine and theophylline in tea have diuretic effect and are used to treat edema and water stagnation tumor.
3. Strong cardiac spasmolysis: theobromine has strong cardiac, spasmolysis, relaxation of smooth muscle, can relieve bronchospasm, promote blood circulation, is the treatment of bronchial asthma, cough phlegm, myocardial infarction good auxiliary drugs.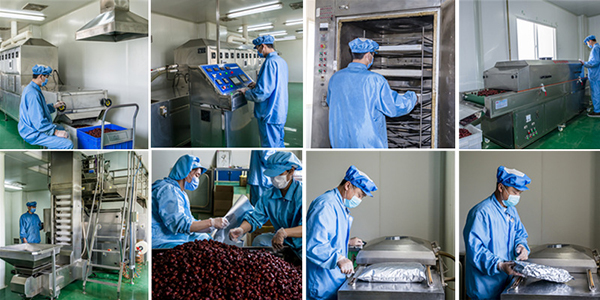 4. Inhibiting atherosclerosis: tea polyphenols and vitamin C in tea can promote blood circulation and remove blood stasis to prevent atherosclerosis
5. Antibacterial and bacteriostatic action: tea polyphenols and tannic acid in tea act on bacteria, which can coagulate the protein of bacteria and kill them. The skin gives birth to sore, ulcerate ooze pus, traumatic broke skin, with strong tea rinses affected place, have antiphlogistic bactericidal effect. Inflammation of the mouth, ulceration, sore throat, with tea to treat, also have a certain effect.
6. Reduce weight action: the coffee base in tea, flesh alcohol, folic acid, pantothenic acid and a variety of compound such as balmy kind material, can adjust adipose metabolization. Tea polyphenols and vitamin C can reduce cholesterol and blood fat, so drinking tea can lose weight.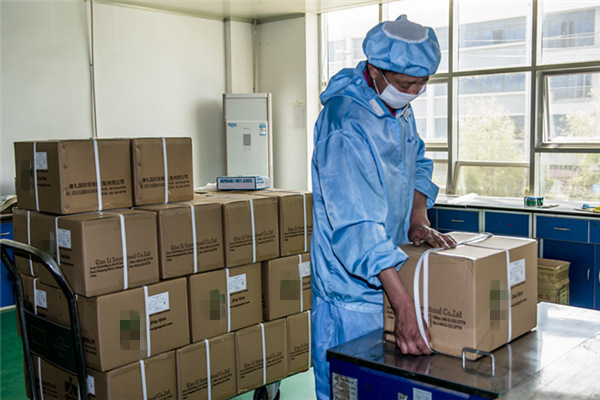 Scope of Business
Boherbs Co., Ltd. is a professional manufacturer and wholesaler for herbs & herbal powder (organic certified & conventional standard), plant extract, food ingredients, spices and herbal tea.
We would like to provide raw materials for pharmaceutical factory, scientific research institutions, and health products company and so on.
We are capable to provide One-step solution for contract manufacturing like capsules, teabags, tablets etc.
Sample orders are available to do the tests.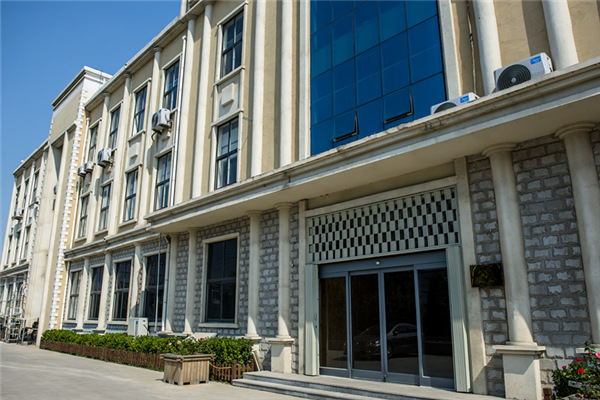 FAQ
Q1 Can I have a sample order for test?
A: Yes, we welcome sample order to test and see the quality. Several kinds of samples are available.

Q2 How long is your delivery time?
A: Usually it is 5-10 days if the goods are in stock. or it is 15-20 days if the goods are not in stock, it is according to quantity.

Q3 How about your terms of payment?
A: Bank transfer by T/T. Other payment terms, please contact us to confirm.
Q4 How do you ship the goods?
A: It depends on your order quantity and your requirements. By sea or by air.
Q5 How to proceed an order for your products?
A: 1st, tell us of your required product, quantity, packing, etc.
2nd, we will offer as per your requirements or our suggestions.
3rd, when you confirm the offer, we will send you the Proforma Invoice, and you arrange the payment.
4th, we arrange the production.

Q6 How can you guarantee the products' quality?
A: Before shipment. we shall do in-house lab testing .
If our customers required, we could do 3rd party lab testing.
The customers could also test the sample for evaluation.
Q7 How to store the herbs?
A: Please keep them in a cool and dry place, avoid direct sunlight.
Q8 How old is the herbs you supply?
A: Flowers and otheraerial parts of the plant shall not exceed 1 year.
Seeds shall not exceed 1 years
Roots shall not exceed 2 years
Packing & Delivery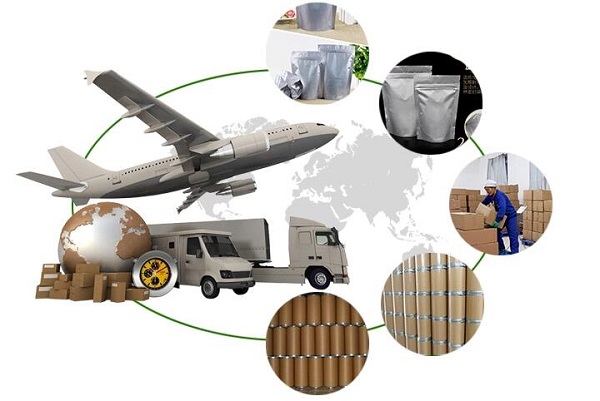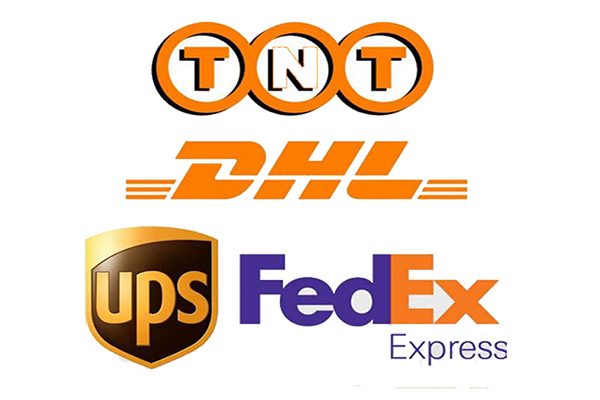 Please feel free to give your inquiry in the form below. We will reply you in 24 hours.