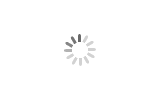 Kudzu Root Certified Organic
Brand : Boherbs
Quality Standard : EU Organic, USDA Organic (NOP)
Delivery time : 7-10 Days
Business Scale : Wholesaling
Advantages:
1. Quality: Organic certified (EU Organic & USDA Organic ), Natural Grade, Conventional Grade.
2. Specification:Cut, granule, powder, OEM.
3. Boherbs has over 20 years' experinence in producing the herbs materials, and always supply the herbs to USA, Cnada, Germany, Australia etc.
4. Free Sample: 50-100g is free for evluation.
5. Applications: Medicine, Cosmetics,Health care products, Supplements.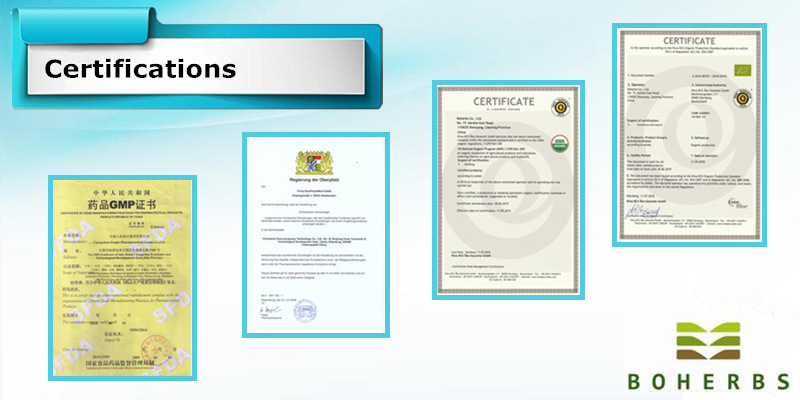 | | |
| --- | --- |
| Common Name: | Kudzu Root Certified Organic |
| Botanical Name: | Pueraria lobata (Willd.) Ohwi. |
| Latin Name: | Puerariae Lobatae Radix |
| Pinyin Name: | Ge Gen |
| Plant Part Used: | Root |
| Quality Standard: | EU Organic, USDA Organic (NOP) |
| Specification: | Cut/Powder/Granule/TBC |
| Harvesting and Collection: | Collected in autumn and winter. |
Quality

The product is large and hard texture, with white color.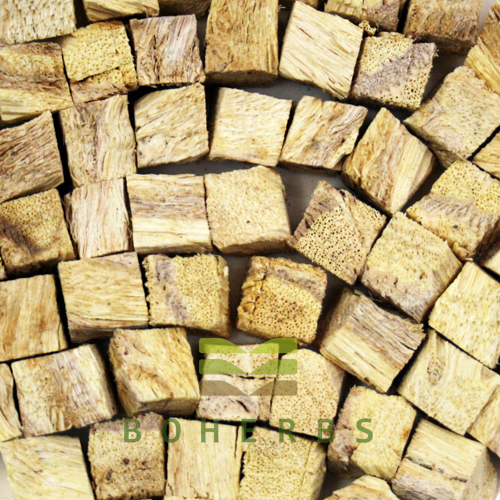 Nature, Taste and Meridian Attribution

Sweet and acrid in taste, cool in nature. The lung, spleen and stomach meridians in attribution.
Actions
Remove superficial pathogenic factor, promote skin wruption, produce the boday fluid, quench thirst, lift yang and relieve diarrhea.
Usage and Dosage
10-20g for decoction. The stewed sample is used for relieving diarrhea.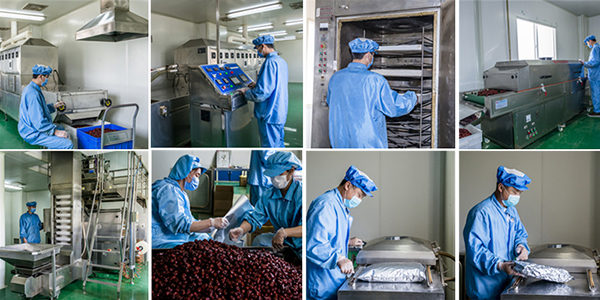 Precaution
Contraindicated for cases with stomach-cold and superficial deficiency with polyhidrosis in summer.
Active Ingredients
It contains puerarin, daidzin, daidzein, pueraside A, B, and C, soyasapogenol A, B, kudzusapogenol, β –sitosterol, starch and trace elements such as zinc, copper, iron, ect.
Description
1. Kudzuvine Root are collected in autumn and winter. The source is from root of Pueraria lobata (Willd.) Ohwi. The medicine material is mainly produced in Sichuan, Hubei, Anhui province in China. The kudzu root should be to remove impurities, wash clean, nourishes and cut into thick slices, dry.
2. It has become a frequently used item in modern clinical practice.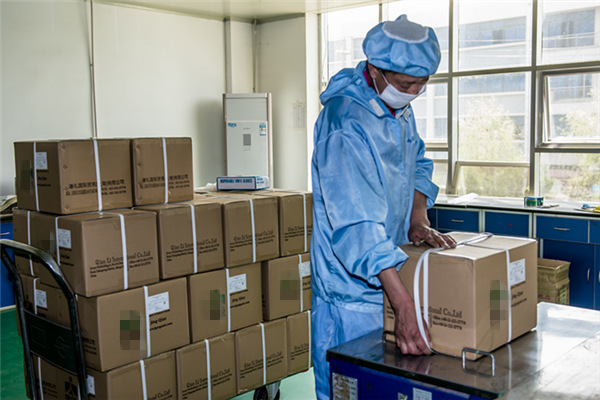 Scope of Business
Boherbs Co., Ltd. is a professional manufacturer and wholesaler for herbs & herbal powder (organic certified & conventional standard), plant extract, food ingredients, spices and herbal tea.
We would like to provide raw materials for pharmaceutical factory, scientific research institutions, and health products company and so on.
We are capable to provide One-step solution for contract manufacturing like capsules, teabags, tablets etc.
Sample orders are available to do the tests.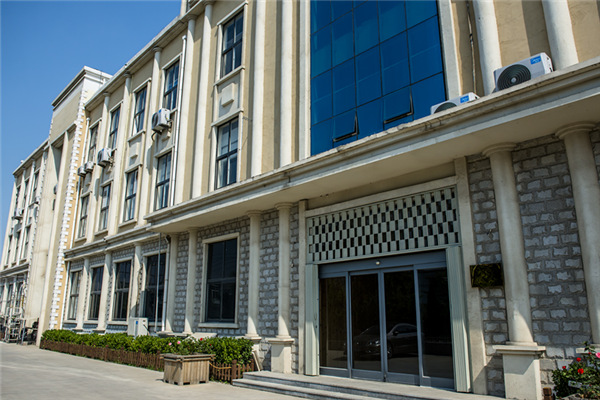 Please feel free to give your inquiry in the form below. We will reply you in 24 hours.