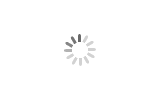 Oats Avena Sativa Certified Organic
Brand : Boherbs
Quality Standard : Organic Certified
Delivery time : 7-10 Days
Business Scale : Wholesaling
1. Oats Avena Sativa Quality: EU Organic, USDA Organic, up to EU Pharm limits, Conventional Grade.
2. Oats Avena Sativa Specification: whole, powder or OEM.
3. Oats Avena Sativa Active Ingredients: Oat protein, oat peptide, oat glucan, oat oil.
4. Oats Avena Sativa Minimum Order Quantity: 500kg by ocean, 100kg by air/express, 25kg or below by FEDEX/TNT/DHL/EMS.
5. Oats Avena Sativa Moisture <12%.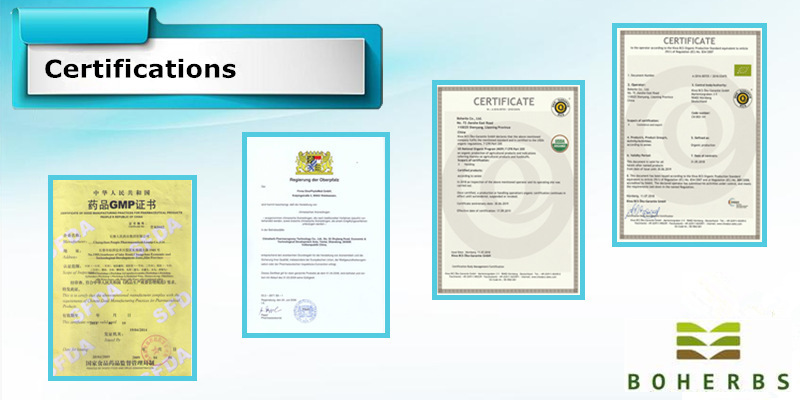 | | |
| --- | --- |
| Common Name: | Oats Avena Sativa Certified Organic |
| Botanical Name: | Avena Sativa |
| Pinyiin Name: | Yan Mai |
| Plant Part Used: | Fruits |
| Quality Standard: | Organic Certified |
| Specification: | Whole, powder |
| Harvesting and Collection: | Collect in autumn |
The Nutrition Value Of Oats
According to a comprehensive analysis by the institute of health, Chinese academy of medical sciences, naked oats in China contain 15.6 percent crude protein, 8.5 percent fat, as well as starch to release calories and phosphorus, iron, calcium and other elements.
Oats are rich in B vitamins, niacin, folic acid, pantothenic acid, especially vitamin E, up to 15 milligrams per 100 grams of oatmeal. In addition, oat flour also contains saponins (the main ingredient of ginseng), which are absent in cereals.
The amino acid composition of protein is relatively comprehensive, and the content of 8 essential amino acids of human body ranks the first, especially lysine up to 0.68g.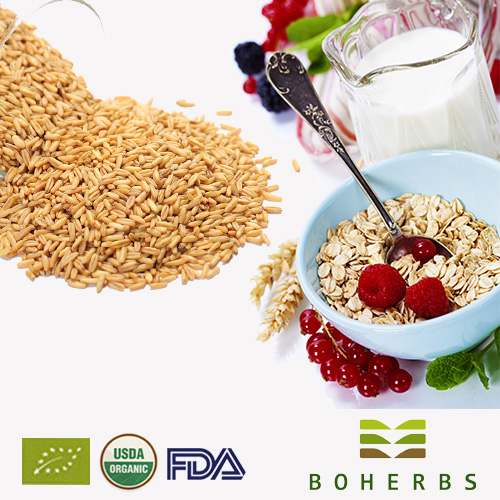 Different Cooking Methods Of Oat And Functions

Oat rice porridge is rich in magnesium and vitamin B1, also contains phosphorus, potassium, iron, pantoid acid, copper and fiber, can reduce cholesterol, fatty liver, diabetes, constipation and other auxiliary effects.
Uncooked oat bran is rich in magnesium, vitamin B1, phosphorus and potassium, as well as iron, zinc, folate, pantothenic acid and copper.
Oatmeal improves blood circulation and promotes wound healing.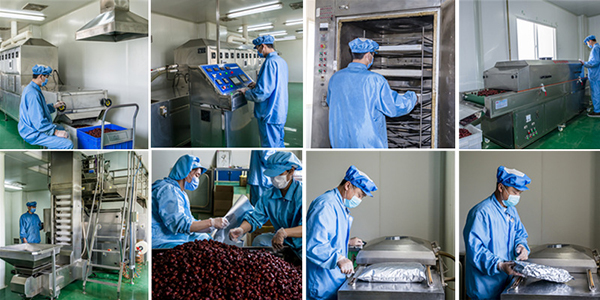 The Beauty Value Of Oats
Oat contains oat protein, oat peptide, oat dextran, oat oil and other components. With antioxidant effect, increase skin activity, delay skin aging, whitening and moisturizing, reduce wrinkles and spots, anti-allergy, and other effects. In the United States, Japan, South Korea, Canada, France and other countries called oats as "family doctor", "plant gold", "natural beautician".
1. Moisturize Skin
2. Whiten And Remove Spots
3. Anti-wrinkle And Anti-oxidation
4. Moisturize Hair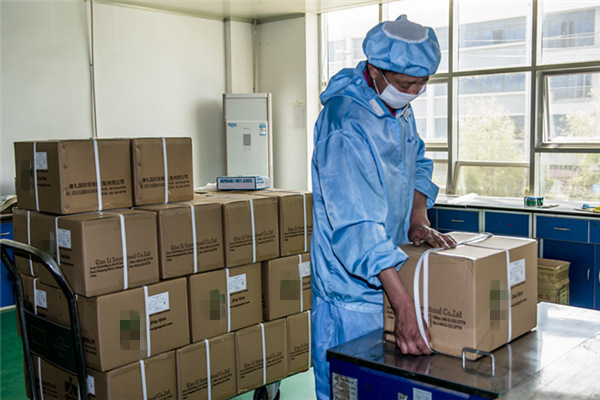 Scope of Business
Boherbs Co., Ltd. is a professional manufacturer and wholesaler for herbs & herbal powder (organic certified & conventional standard), plant extract, food ingredients, spices and herbal tea.
We would like to provide raw materials for pharmaceutical factory, scientific research institutions, and health products company and so on.
We are capable to provide One-step solution for contract manufacturing like capsules, teabags, tablets etc.
Sample orders are available to do the tests.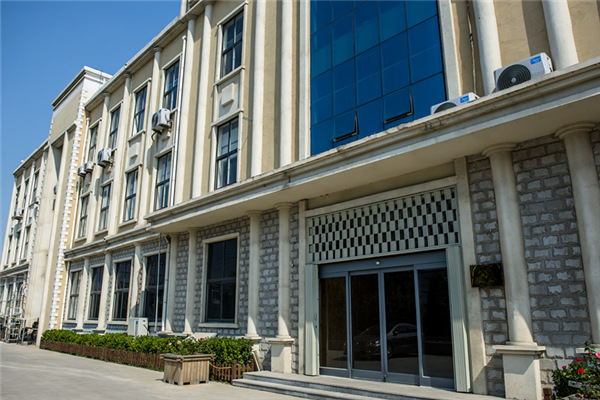 FAQ
Q1 Can I have a sample order for test?
A: Yes, we welcome sample order to test and see the quality. Several kinds of samples are available.

Q2 How long is your delivery time?
A: Usually it is 5-10 days if the goods are in stock. or it is 15-20 days if the goods are not in stock, it is according to quantity.

Q3 How about your terms of payment?
A: Bank transfer by T/T. Other payment terms, please contact us to confirm.
Q4 How do you ship the goods?
A: It depends on your order quantity and your requirements. By sea or by air.
Q5 How to proceed an order for your products?
A: 1st, tell us of your required product, quantity, packing, etc.
2nd, we will offer as per your requirements or our suggestions.
3rd, when you confirm the offer, we will send you the Proforma Invoice, and you arrange the payment.
4th, we arrange the production.

Q6 How can you guarantee the products' quality?
A: Before shipment. we shall do in-house lab testing .
If our customers required, we could do 3rd party lab testing.
The customers could also test the sample for evaluation.
Q7 How to store the herbs?
A: Please keep them in a cool and dry place, avoid direct sunlight.
Q8 How old is the herbs you supply?
A: Flowers and otheraerial parts of the plant shall not exceed 1 year.
Seeds shall not exceed 1 years
Roots shall not exceed 2 years
Packing & Delivery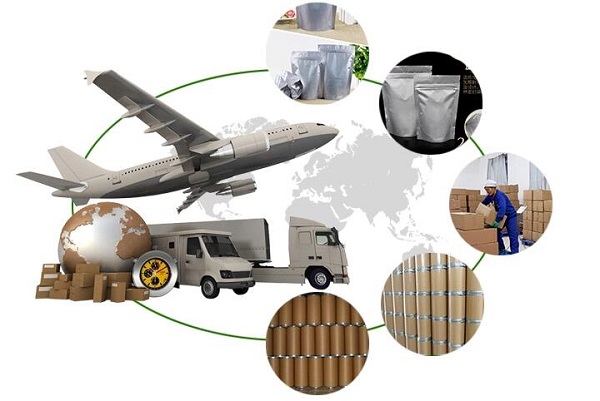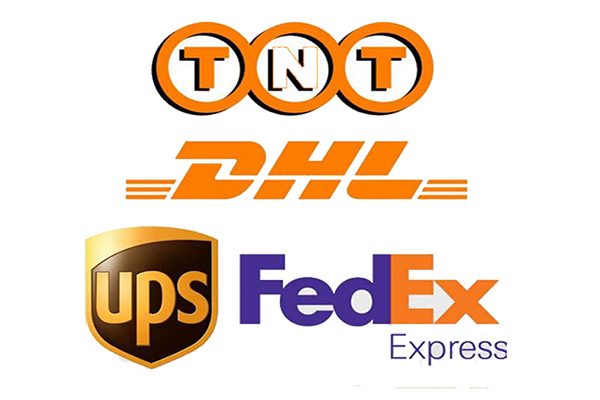 Please feel free to give your inquiry in the form below. We will reply you in 24 hours.