Honeysuckle Tea Relieves Upper Respiratory Tract Infections In Spring
17-01-2020
Honeysuckle tea can alleviate the disease such as infection of common upper respiratory tract in spring, influenza, tonsillitis, periodontitis, also have the effect that alleviates to furuncle, enteritis.
Practice: use white porcelain teapot commonly, because the water in the pot is much, heat preservation is better, be advantageous to bubble tea flavour adequately.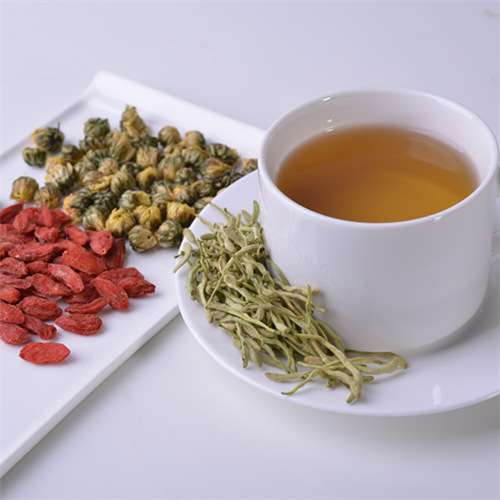 Depending on the size of the teapot, the number of tea drinkers and the intensity of taste, take an appropriate amount of tea into the pot, with 100℃ boiling water into the pot, add the lid, wait for 5 minutes, then put into the cup and drink it.