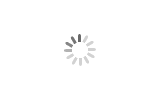 Coix Seed Certified Organic
Brand : Boherbs
Quality Standard : European Pharmacopoeia Standard
Delivery time :7-10 Days
Business Scale :Wholesaling
Advantages:
1. Coix Seed Quality: EU Pharm Standard, Natural Grade, Conventional Grade.
2. Coix Seed Specification: Coix Seed Whole, granule, powder or OEM.
3. Active Ingredients of Coix Seed: coixenolide, crude protein.
4. Minimum Order Quantity: 200kg by sea.
5. Sample: 50-100g is free for testing.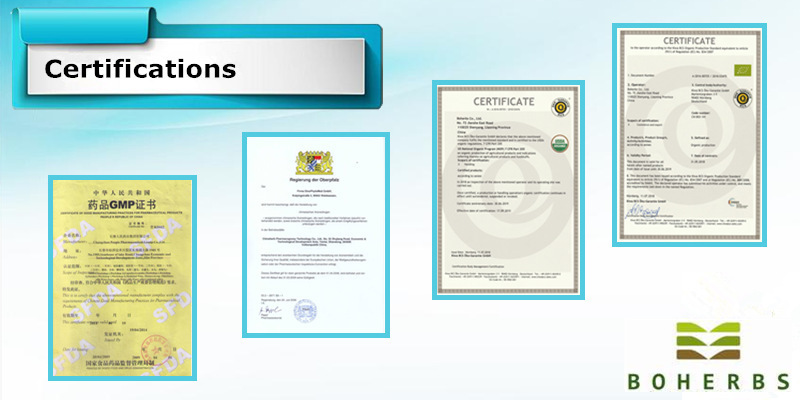 | | |
| --- | --- |
| Common Name: | Coix Seed Certified Organic |
| Botanical Name: | Coix Lacryma-jobi |
| Latin Name: | Coicis Semen |
| Pinyin Name: | Yi Yi Ren |
| Plant Part Used: | Seed |
| Quality Standard: | European Pharmacopoeia Standard |
| Specification: | Whole /powder |
| Harvesting and Collection: | Collect in autumn when the fruits ripen. |
Quality
The product is large, plump, white and intact.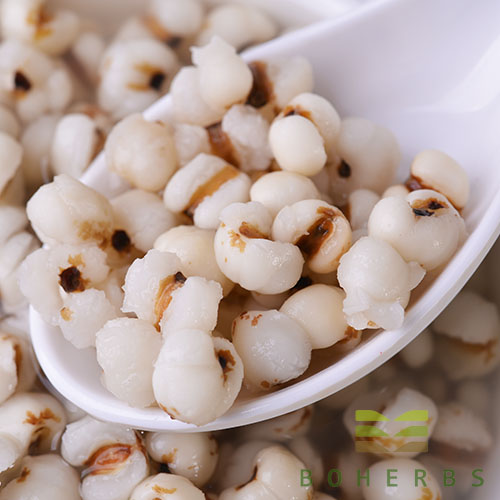 Nature, Taste and Meridian attribution

Sweet and bland in taste, slightly cold in nature. The spleen, stomach and lung meridians in attribution.
Actions
Promote dieresis and expel pathogenic damp, strengthen the spleen, relieve diarrhea, relieve arthralgia, clear heat, and discharge pus.
Usage and Dosage
10-30g for decoction, or prepared as pill or powder. The crude sample is applied for clearing damp-heat, the stir-fried sample for strengthening the spleen and relieving diarrhea.
Precaution
The action of drug is mild, and should be taken in large dosage for a long time.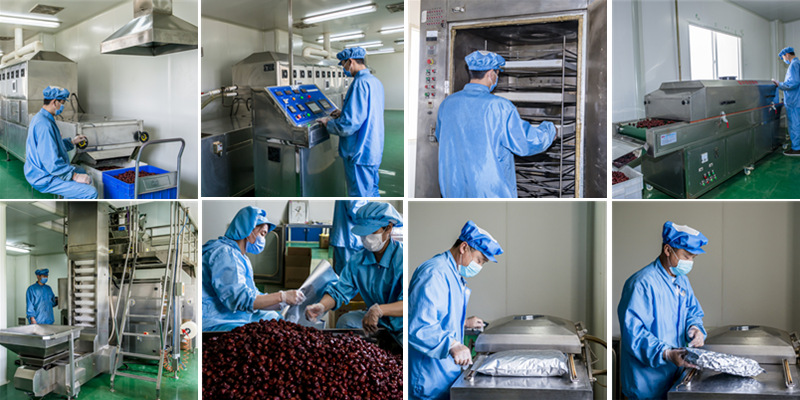 Active Ingredients
It contains coixenolide, crude protein 13% -14%, lipids 2% -8%. Lipid triglyceride 61% -64%, diacylglycerol 6% -7%, monoglyceride 4%, sterol ester 9%, free fatty acid 17% -18%. The content of linoleic acid in triglyceride is up to 25% -28%, the content of linoleic acid in free fatty acid is 27% -28%, the free fatty acids are palmitic acid, stearic acid Stearic acid, cis-8-octadecenoic acid or oleic acid. Monoylglycerol has tumor-active α-monoolein, and sterol esters have cis-, trans-feruloylstigmasterol and cis- , Trans-feruloyl campesterol (cis-, trans-feruloylcampesterol) and the like. Seed kernels also contain dextran and acid polysaccharides CA-1, CA-2 and coixan A, B and C which are antihyperglycergic. The essential oil contains 69 kinds of essential oil, of which the main is hexanal, hexanoic acid, 2-ethyl-3-hydroxy-hexylbutrate, Γ-nonalactone, nonanoic acid, octanoic aid, ethylpalmitate, methyllinoleate, vanillin and ethyl linoleate (Ethyllinoleate) and so on.
Processing Methods and Functions
1. Raw Semen Coicis
Method: Remove impurities and screen out ashes of the drug.
Function: The raw drug is cold in nature and good at inducing dieresis and draining damp, cleaning heat to eliminate pus and removing arthragia to relieve pain.
2. Stir-frying Semen Coicis
Method: Put the drugs in a frying container, heat with medium fire and stir-fry them until the drugs become yellowish, swell slightly and have a little enation on the surface.
3. Stir-frying Semen Coicis with Bran
Method: Put the bran into a preheated frying pan, which will produce smokes immediately. Then put the raw drugs into the pan and stir-fry them together quickly until the drugs become yellowish and swell. Take them out and screen out the bran. In this procedure, use 15kg for 100kg drugs.
Function: The processing can moderate the drug's nature of coldness, which makes it good at fortifying the spleen and arresting diarrhea. So it can be used in treating diarrhea due to spleen deficiency, bad appetite and food stagnation. For example, it is used in Shenling Baizhu powder.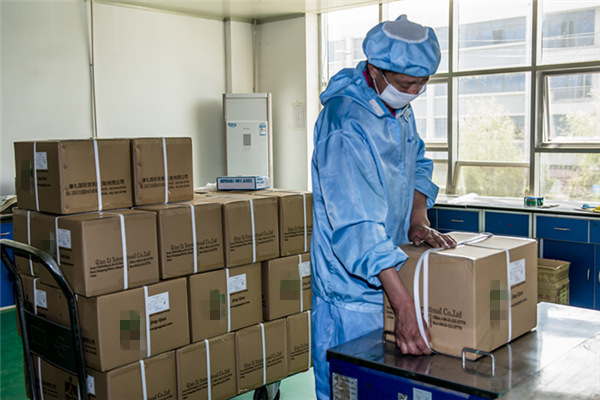 Description
Coix Seed are collected in autumn when the fruit ripen. With a cultivating farm in Fujian Province, the largest producing area of Job's tears seed, Boherbs takes strict control on every procedure of cultivation so to guarantee the products free from pesticides and chemicals. From late October, the seeds with shells are harvested batch by batch and put into warehouse after drying enough. Once upon reception of customer's order, the cargo is taken out to remove twice from two layers of shells – inside and outside layers, and then sift the broken seeds, thus able to supply finely selected, unshelled, full organic seeds in richest content.
Scope of Business

Boherbs Co., Ltd. is a professional manufacturer and wholesaler for herbs & herbal powder (organic certified & conventional standard), plant extract, food ingredients, spices and herbal tea.
We would like to provide raw materials for pharmaceutical factory, scientific research institutions, and health products company and so on.
We are capable to provide One-step solution for contract manufacturing like capsules, teabags, tablets etc.
Sample orders are available to do the tests.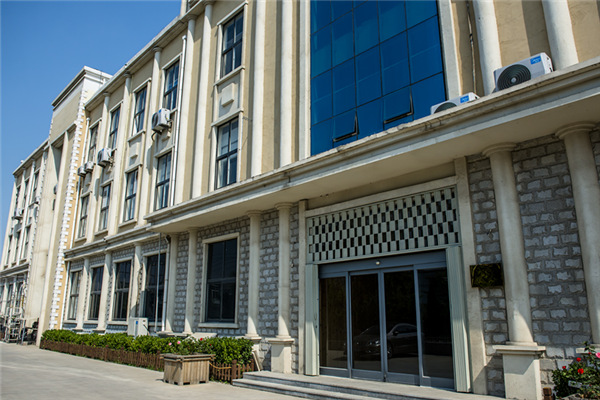 Please feel free to give your inquiry in the form below. We will reply you in 24 hours.