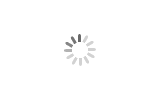 Echinacea Purpurea Herb Extract Powder
Brand : Boherbs
Quality Standard : USDA Organic (NOP)
Delivery time : 7-10 Days
Business Scale : Wholesaling
Boherbs Co., Ltd, is a professional supplier of organic herbs and EU standard herbs, plant extracts and natural food ingredients. With a team of TCM experts and 19 years of experience, Boherbs is dedicated to serving industries of nutraceutcial, pharmaceutical, food and personal care and cosmetic.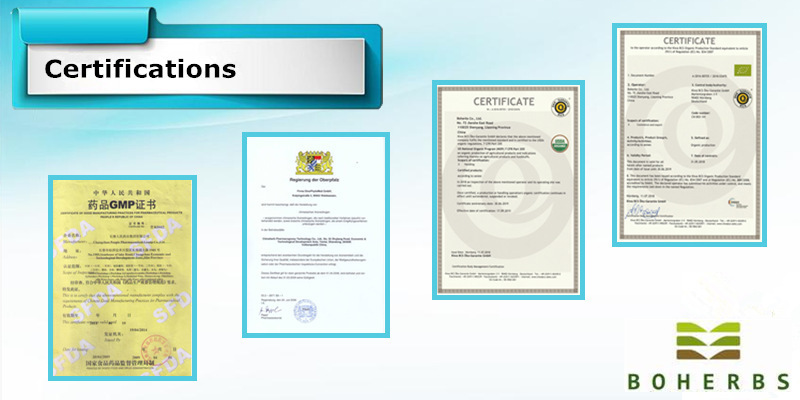 English Name:

Echinacea Purpurea Herb Extract Powder

Botanical Name:

Echinacea purpurea (Linn.) Moench

Part of Used:

Whole

Quality Standard:
USDA Organic (NOP)

Active Ingredients:

Polyphenols /Chicoric acids

Specification:

Polyphenols >4% (UV/HPLC)

Chicoric acids >2% (UV/HPLC)
CAS No.
Echinacoside: 82854-37-3
Cichoric acid: 70831-56-0
Verbascoside: 61276-17-3
Chlorogenic acid: 327-97-9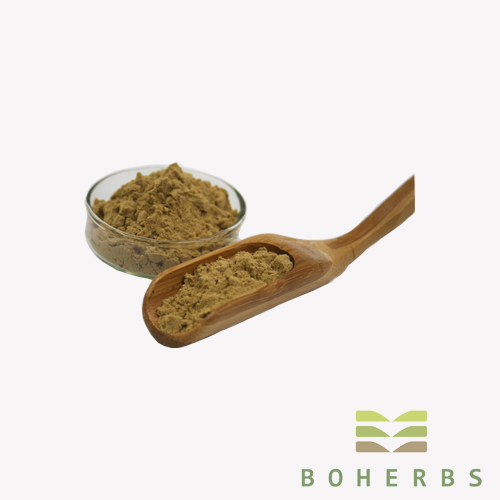 Molecular Formula
Echinacoside: C35H46O20
Cichoric acid: C22H18O12
Verbascoside: C29H36O15
Chlorogenic acid: C16H18O9
Appearance:
Brownish yellow or yellowish green fine powder.
Benefits
1. To strengthen immunity.
2. Anti-infection and anti-virus.
3. To prevente flu, and anti-microbial.
Clinical Application
The main ingredient of Echinacea extract, cichoric acid, is the most widely used medicinal plant and is commonly used for colds, toothaches, snake bites and other injuries. The United States has used it as an alternative medicine for strengthening the immune system and clearing blood for many years, especially during the seasons of seasonal changes and cold coughing.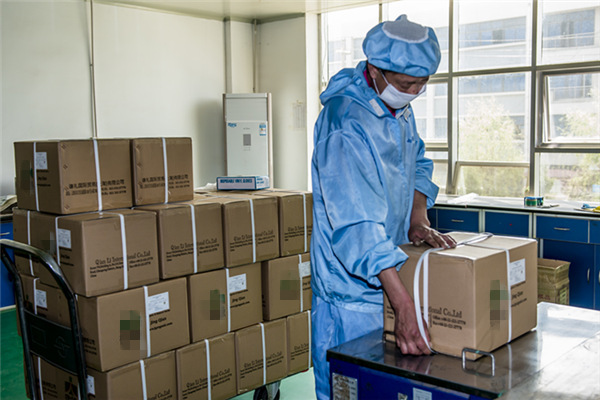 Scope of Business
Boherbs Co., Ltd. is a professional manufacturer and wholesaler for herbs & herbal powder (organic certified & conventional standard), plant extract, food ingredients, spices and herbal tea.
We would like to provide raw materials for pharmaceutical factory, scientific research institutions, and health products company and so on.
We are capable to provide One-step solution for contract manufacturing like capsules, teabags, tablets etc.
Sample orders are available to do the tests.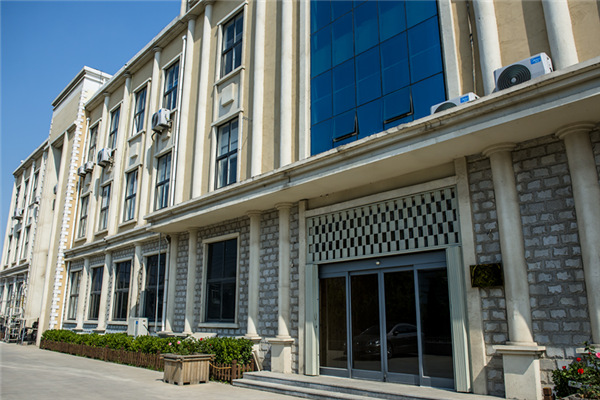 Please feel free to give your inquiry in the form below. We will reply you in 24 hours.