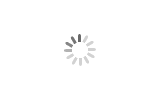 Wheat Grass Powder
Brand : Boherbs
Quality Standard : USDA Organic (NOP)
Delivery time : 7-10 Days
Business Scale : Wholesaling
Boherbs Co., Ltd, is a professional supplier of organic herbs and EU standard herbs, plant extracts and natural food ingredients. With a team of TCM experts and 19 years of experience, Boherbs is dedicated to serving industries of nutraceutcial, pharmaceutical, food and personal care and cosmetic.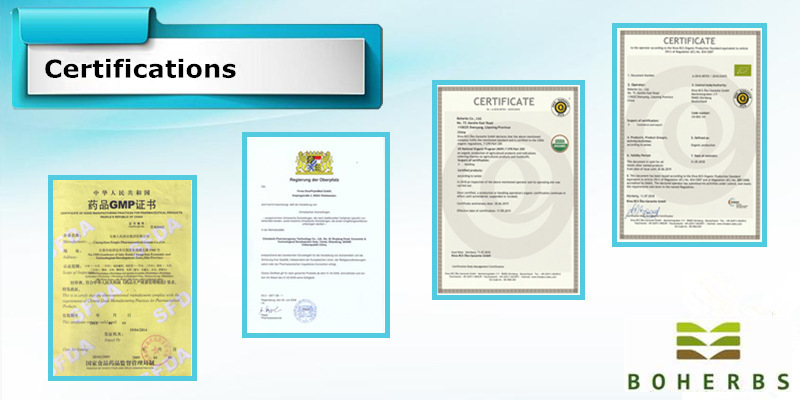 | | |
| --- | --- |
| Common Name: | Wheat Grass Powder |
| Botanical Name: | Triticum aestivum L |
| Latin Name: | Tritici Herba |
| Pinyin Name: | Xiao Mai Miao |
| Plant Part Used: | seedling |
| Quality Standard: | USDA Organic (NOP) |
| Specification: | Powder/Extract Powder |
| Harvesting and Collection: | Plants are harvested when they are not growing, fresh or dried. |
Quality
The product is emerald green powder obtained by microwave drying and low-temperature (0°C±5°C) airflow was used for the young leaves of wheat.
Nature, Taste and Meridian attribution
Acrid in taste, cold in nature. The heart and small intestine meridians in attribution.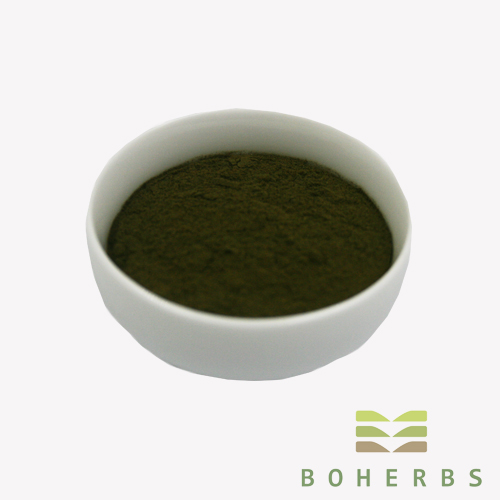 Actions
Enriching in chlorophyll, a very similar structure to human body's blood haemoglobin, promoting metabolism and remove cellular waste
Usage and Dosage: Oral: smashed juice, 30-40 ml per serving, 3 to 4 times a day.
Active Ingredients
Wheat straw contains polysaccharides, mainly composed of pentose and hexose.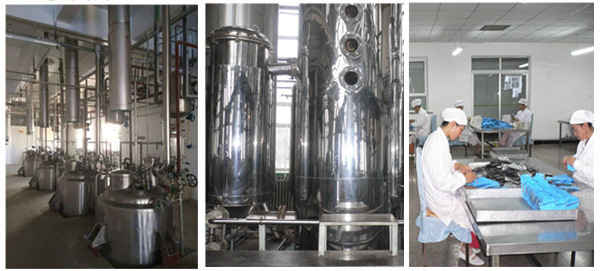 Farm Information
It is abundant in vitamins, with 16 times more Vitamin B1 than tomato, 45 times more Vitamin B2 than lettuce, 7 times more Vitamin C than orange, 20 times more Vitamin E than wheat flour.
Wheat grass is also rich in chlorophyll, a very similar structure to human body's blood haemoglobin, to promote metabolism and remove cellular waste, thus called "Green Blood". But different with Barley grass, Wheat grass has a lighter grassy taste than Barley grass.
With an organic farm established in Heibei Province, the entire cultivation and management are strictly controlled based on Organic Standard, with no chemical fertilizer or pesticides and dedicatedly harvested and processed to respect plant's self characteristic and make the nutritional value to be enough retained.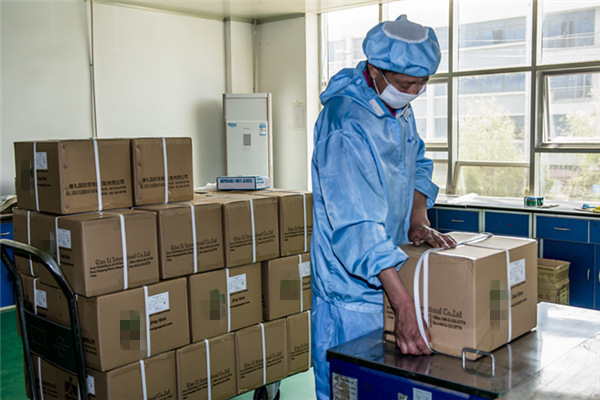 Scope of Business
Boherbs Co., Ltd. is a professional manufacturer and wholesaler for herbs & herbal powder (organic certified & conventional standard), plant extract, food ingredients, spices and herbal tea.
We would like to provide raw materials for pharmaceutical factory, scientific research institutions, and health products company and so on.
We are capable to provide One-step solution for contract manufacturing like capsules, teabags, tablets etc.
Sample orders are available to do the tests.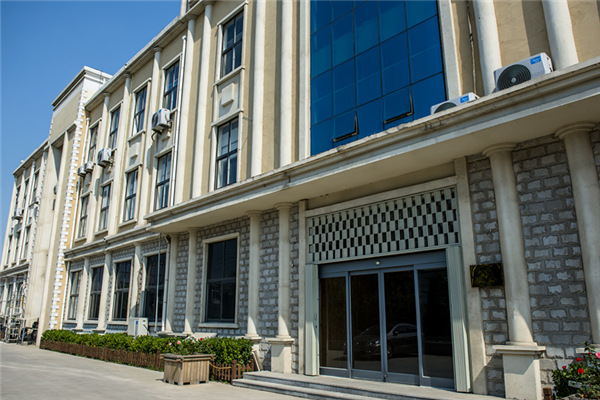 Please feel free to give your inquiry in the form below. We will reply you in 24 hours.