Harvest Season for Panax Ginseng
20-10-2021
Harvest Season for Panax Ginseng
Many ginseng is mainly grown in forests, the suitable temperature for growth is 15-25 degrees Celsius, and the annual accumulated temperature is 2000-3000. Growing ginseng is not an easy task. It is not only necessary to master the time and method of growing ginseng, but also to know the time of harvesting ginseng root.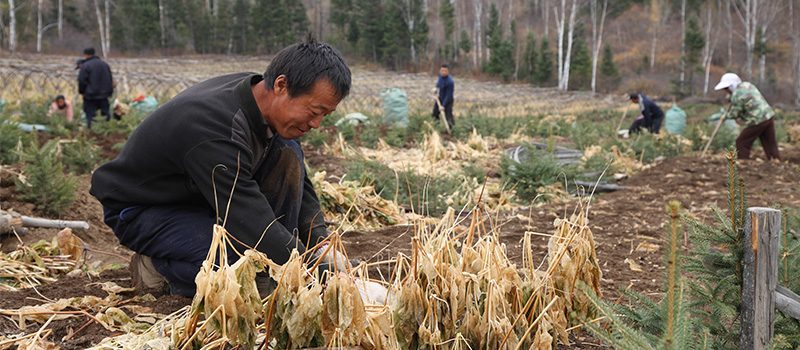 The harvest time varies from place to place. For example, in Jilin Province, harvest is mainly in mid-September. However, it will be harvested in early September in Liaoning Province. Although they are in the same production area, the climate is different in each place, so the harvest time is also different. If it is a year with a warm climate, ginseng wilts later, and the time for receiving the goods will be delayed. On the contrary, when the climate is cold, the ginseng wilt earlier and the harvest time will also be earlier.
Half a month before harvest, remove the ginseng greenhouse first, and then harvest the stems and leaves.The excavated ginseng needs to be removed from the soil on the surface, the stems from the ground are removed, and then put into a basket and transported back. The ginseng is classified according to the processing quality requirements of different ginseng varieties. It is best to start, select and process at the same time.