Honeysuckle Flowers Certified Organic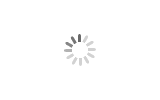 Honeysuckle Flowers Certified Organic
Boherbs

EU Organic, USDA Organic (NOP)

7-10 Days

Wholesaling
Advantanges:
1. Our bio-farm in Shandong is organic certified, both EU Organic and USDA Organic (NOP).
2. Dao Di farm for organic honeysuckle flower more than 200 years in China.
3. High content of active ingredients for organic honeysuckle flower from Shandong.
4. 20 years of experience for supplying herbs all over the world.
5. Our factory' productions are under GMP Guidelines.
6. Visit Organic Honeysuckle Flower Farm: http://www.bioboherbs.com/case/organic-honeysuckle-flower-farm
6. Organic honeysuckle flower specification: Whole flower, powder, teabag cut, or OEM.
7. Mainly used in medicine, cosmetics, food supplement.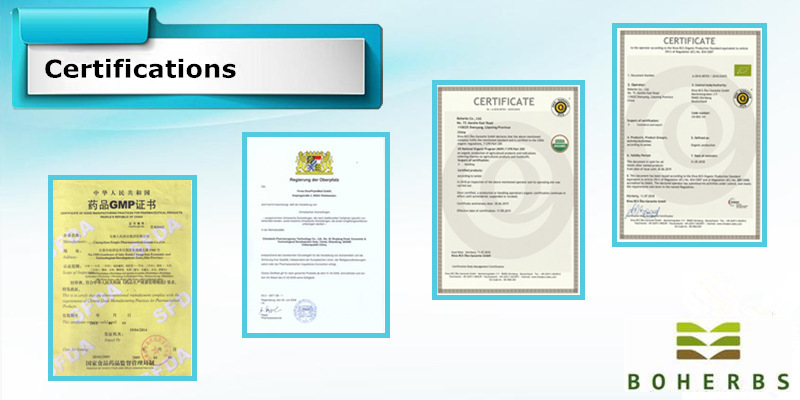 | | |
| --- | --- |
| Common Name: | Honeysuckle Flowers Certified Organic |
| Botanical Name: | Lonicera japonica Thunb. |
| Latin Name: | Lonicerae Japonicae Flos |
| Pinyin Name: | Jin Yin Hua |
| Plant Part Used: | Flower |
| Quality Standard: | EU Organic, USDA Organic (NOP) |
| Specification: | Whole flower buds, teabag cut, powder or OEM |
| Harvesting and Collection: | Collect in May and June. |
Appearance:
Rodlike bud, green and white, or yellow and white.
Odor & Taste:
Natural Fragrance & Pure herbal fragrance, refreshing with sweet aftertaste.
Active Ingredients:
Organic honeysuckle flower contains chlorogenic acid, isochlorogenic acid, ginnol etc.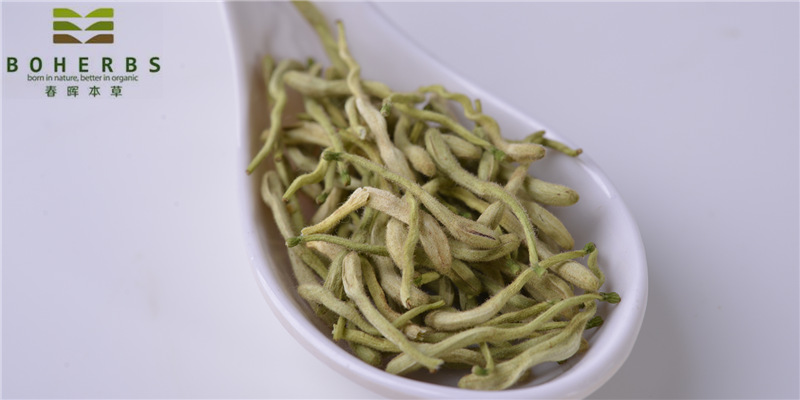 Character:
◎ Labor Harvested
◎ Freshly electric baked flower tea
◎ 100% natural without any chemicals or additives
◎ None GMO
◎ No Irradiation
Main Benefits:
- Prevent infections
- Improve digestion
- Treat cold and flu
- Boost immunity
- Regulate blood sugar levels
- Reduce inflammation
Advantage of Boherbs Organic Honeysuckle Flower.
1. Self-owned farm in Shandong, daodi farm for organic honeysuckle flower. A continental monsoon climate zone, has sufficient light and heat, and does not use pesticides, fertilizers and herbicides to grow high-quality honeysuckle.
Honeysuckle Flower is organic certified by the international Certifing Body.

Manual weeding 7-9 times / year.

Water irrigation by pure mountain spring.

Skilled farmers pick and harvest in May and June every year.
2. Fresh hand-picked, full-length strips, heavy fluff : The best time for harvesting is early morning, when the buds are not fully open, with sufficient nutrients, strong odor and good color.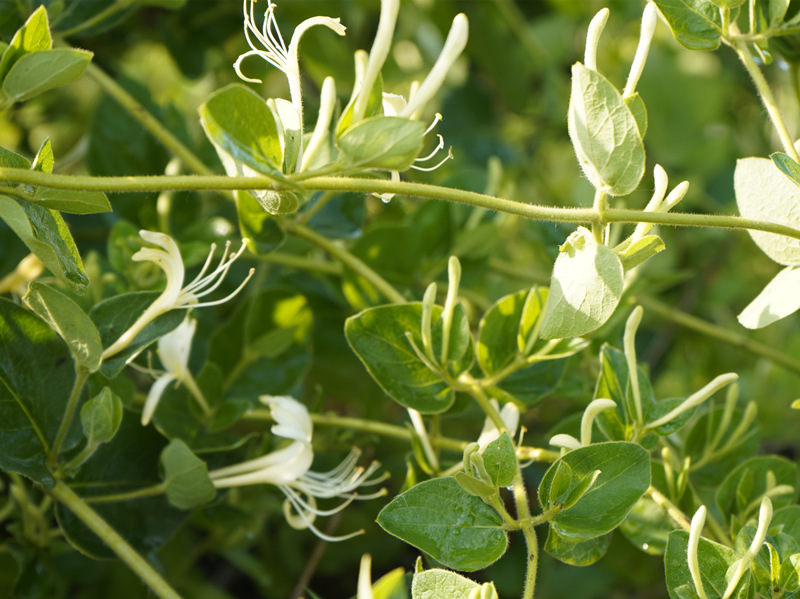 3.Adopt advanced drying technology. Without any added ingredients, which minimizes the loss of chlorogenic acid during the drying process of honeysuckle flower to the greatest extent, and preserves the medicinal ingredients of honeysuckle flower to the greatest extent.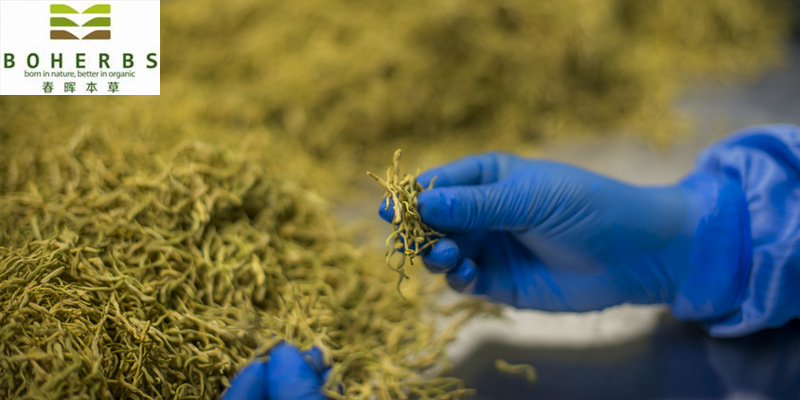 4.Produce in strict accordance with GMP standards and testing.
Our own laboratory tests its moisture, microorganisms, etc.
Third-party lab test like SGS, EURO-FINS etc.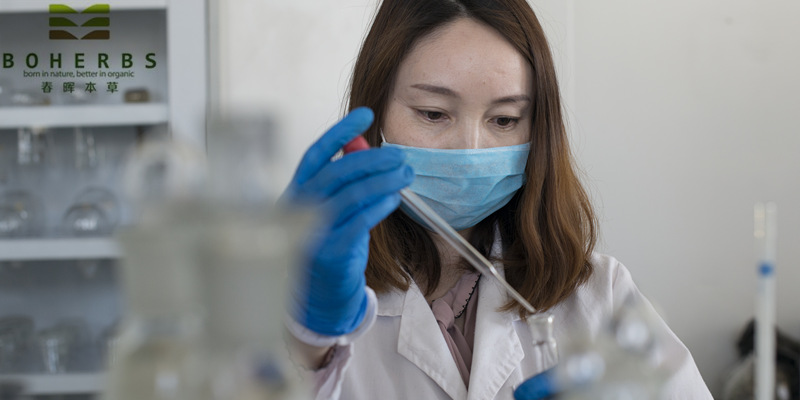 Why honeysuckle flower surface have fluff ?
Authentic honeysuckle buds are club-shaped, thick and thin below slightly curved, yellow white or green white surface, with dense short fluff.
Small fluff on honeysuckle flower is an important character to distinguish the true honeysuckle.

Applications:

• Tea Ingredients
• Health food raw material
• Supplement raw material
• Cosmetic & personal care products raw material
• Medicine Raw material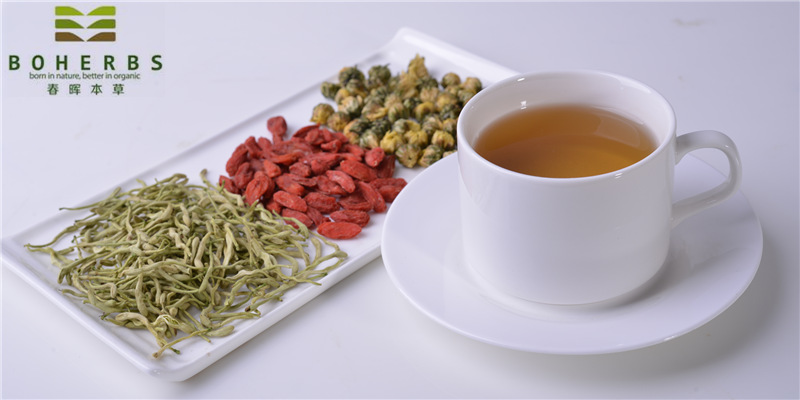 Package: Bag, Bulk, Bulk(plastic bag & carton)
Min order Quantity: 50kg by express, 100kg by air, 500 kg by sea
Storage Condition: Cool & Dry Place
Shipment time: Within 2-3 weeks after receiving the buyer's deposit
Shipment Term: By sea or By air or By train
Price Term: FOB or CRF or CIF
Payment Terms: T/T, L/C
Our Services

1) Well-trained and experienced staffs to answer all your questions in fluent English.
2) We could help the customers to source the any plant even without out catalog, for research or test.
3) OEM & ODM for teabag or tablets/capsules are available.
Advantages of the company:
1.Boherbs Co., Ltd, is a professional manufacturer,supplier and wholesaler for certified organic and premium quality herbs,plant extracts and natural ingredients in the pharmaceutical, nutraceutical foodand natural cosmetic industries.
2.Organic farm: select high-quality seedlings to ensure quality from the source.
3.Sufficient quantity: Organic Scutellaria Root is in sufficient stock and can supply 50 to 100 tons per year.
4.Cooperation: with the United States, Canada, Germany, Australia and other countries have friendly exchanges and cooperation, deeply trusted. Good reputation, worthy of cooperation.We can meet the diverse needs of customers.
5.Visit our organic farm, please click here