Dried Black Goji Berries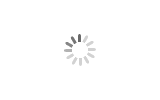 Dried Black Goji Berries
Boherbs

USDA Organic (NOP)

7-10 Days

Wholesaling
Advantages:
1.Black goji berries also contains abundant black fruit pigment -- natural procyanidins, which is the fruit with the highest anthocyanin content in nature.
2.Black goji berries have the effects of anti-oxidation and anti-aging.
3.Specification: whole fruit, extraction, juice powder or OEM.
4.Quality: USDA Organic, Natural Grade, common Grade.
5.Delivery: sample within 1 week; trial order(<100kg) within 2 weeks; large order(>1000kg) within 3 weeks.
6.Transportation: Sample and Trial order(<100kg) usually shipped by express or by air, large order(> 200kg) always shipped by sea or by air.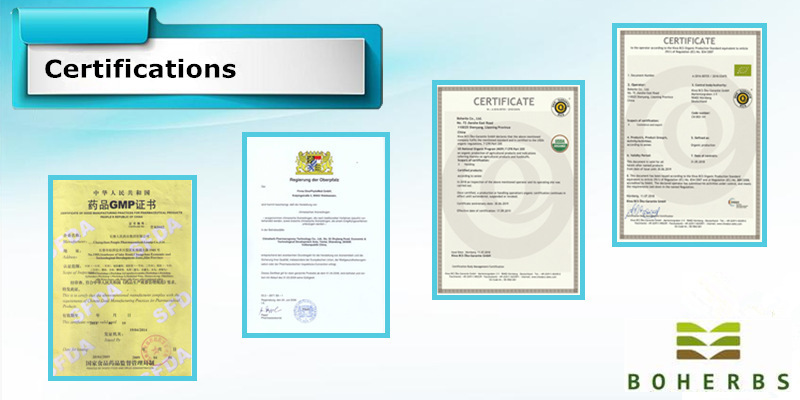 | | |
| --- | --- |
| Common Name: | Dried Black Goji Berries |
| Botanical Name: | Lycium Barbarum L. |
| Latin Name: | Lycii Fructus |
| Pinyin Name: | Hei Gou Qi |
| Plant Part Used: | Fruit |
| Quality Standard: | USDA Organic (NOP) |
| Specification: | Whole Fruit |
| Harvesting and Collection: | Collect in autumn |
Main Origin:
Qinghai, China
Moisture: < 15%
Storage:
In a clean, cool, dry area; keep away from strong, direct light.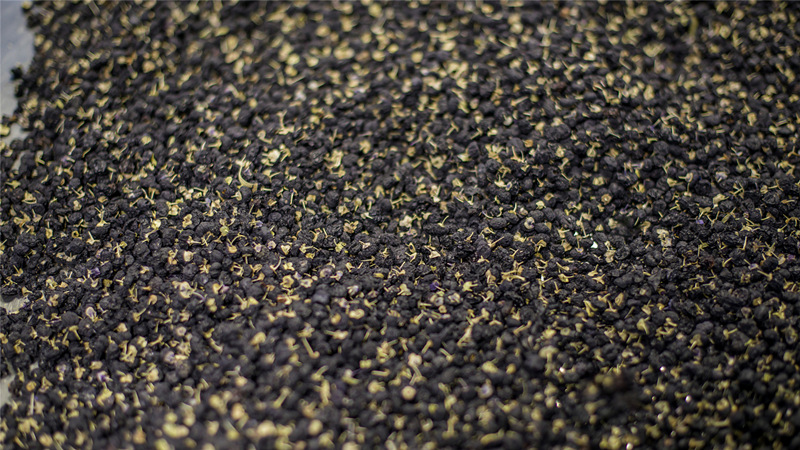 Nutritional Values:
Vitamins and minerals, including:vitamin C,fiber,iron,vitamin A,zinc,antioxidants.
Tall 8 essential amino acids.
A single 4 ounce serving provides nearly 10 percent of your daily value for protein. For fruit, this is a surprising amount of protein.
The carbohydrates in goji berries are also complex carbs. This means your blood sugar will raise slowly, reducing your risk of a sugar crash afterwards.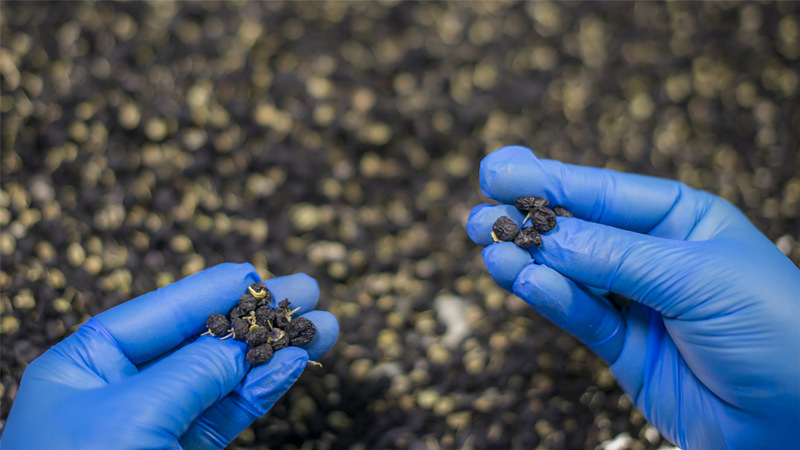 The Main Benefits:
1. Enhance immunity and delay aging: anthocyanin contained in wild wolfberry is the most effective natural free radical scavenger, which can delay the aging of human cells and tissues, keep young and prolong life.
2. Clear eyes: long-term use of wild wolfberry tea, has a significant role in protecting the eyesight of young people pseudomyopia, middle-aged and elderly people, eye bleeding, diabetic retinopathy, cataract, visual fatigue, dry eye disease have a good health care.
3. Improve sleep:anthocyanosides can penetrate deep into the cell membrane to protect the cell membrane from being oxidized by free radicals, have strong antioxidant and anti-allergic functions, can cross the blood-brain barrier, protect the brain from being oxidized, stabilize the brain tissue function, and protect the brain from harmful chemicals and toxins. Anthocyanosides (Anthocyanosides) make people feel more alert and improve their sleep.
4. Others: medlar can also prevent and cure diabetes, and has significant effect on anti-fatigue, liver protection, anti-tumor, dretting blood vessels, blood pressure, and protection of cardiovascular system.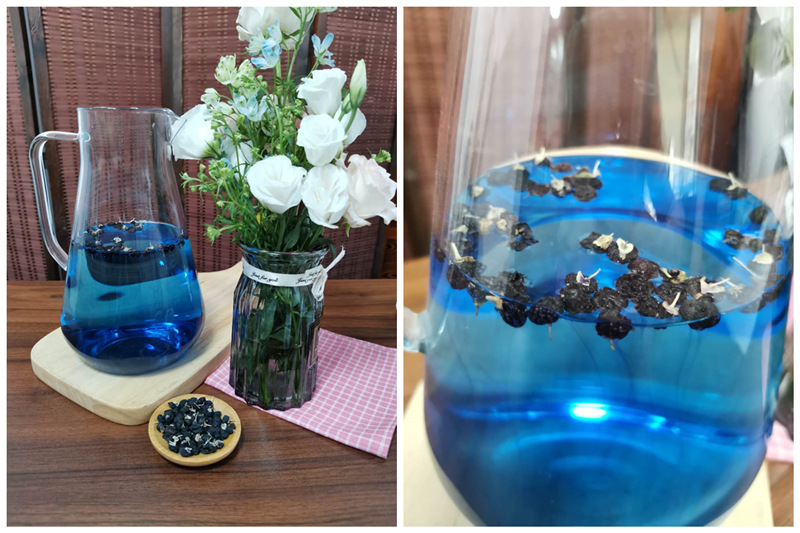 Usages:
* Medicines
* Healthcare products
* Pharmaceutical raw material
* Cosmetic Raw Material
* Tea