Ginseng Root Powder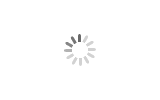 Ginseng Root Powder
Boherbs

European Pharmacopoeia Standard

7-10 Days

Wholesaling
Advantages:
1. Ginseng Root Powder Quality: Eu Pharm Standard, natural grade, conventional grade.
2. Ginseng Root Powder Specification: 40 mesh, 60mesh, 80 mesh or OEM.
3. Active Ingredients: ginsenoside Rg1(C42H72O14) and ginsenoside Re(C48H82O18) > 0.30%,
ginsenoside Rb1 (C54H92O23) > 0.20%
4. Moisture: < 12%
5. Minimum Order Quantity: 200kg by sea.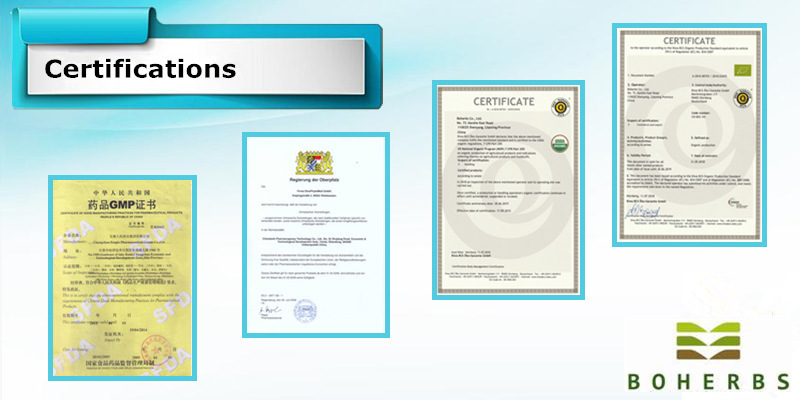 | | |
| --- | --- |
| Common Name: | Ginseng Root Powder |
| Botanical Name: | Panax ginseng C.A.Mey. |
| Latin Name: | Ginseng Radix ET Rhizoma |
| Pinyin Name: | Ren Shen Fen |
| Plant Part Used: | Root |
| Quality Standard: | European Pharmacopoeia Standard |
| Specification: | 40-60mseh /80-100mesh/ OEM |
| Harvesting Time: | Ginseng Root are collected after 5 years growth in autumn. |
Processing Method
Ginseng powder is processed by crushing of dried ginseng.
Nature, Taste and Meridian attribution

Sweet and slightly bitter in taste, slightly warm in nature. The spleen and lung meridians in attribution.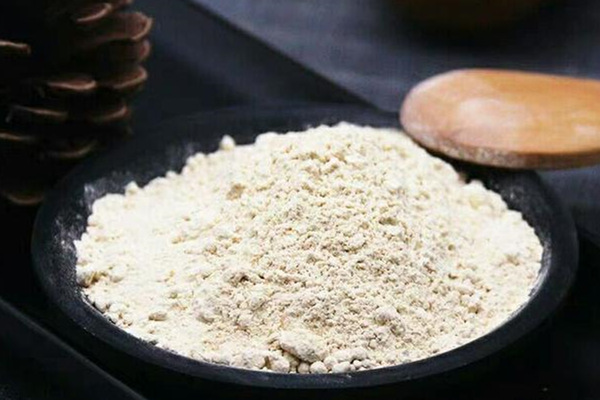 Actions
Invigorate the primordial qi, tonify the spleen and lung, promote the production of fluid, quench thirst, tranquilize the mind, and improve intelligence.
Active Ingredients
The main ingredients of ginseng powder are ginsenosides, ginsenosides, a small amount of volatile oil, various amino acids and peptides, glucose, fructose, pectin, vitamin B1, B2, niacin, pantothenic acid, etc.
Usage
• Health products (capsules and tablets)
• Cosmetics (mask, skin care products, etc.)
• Drug / Medicine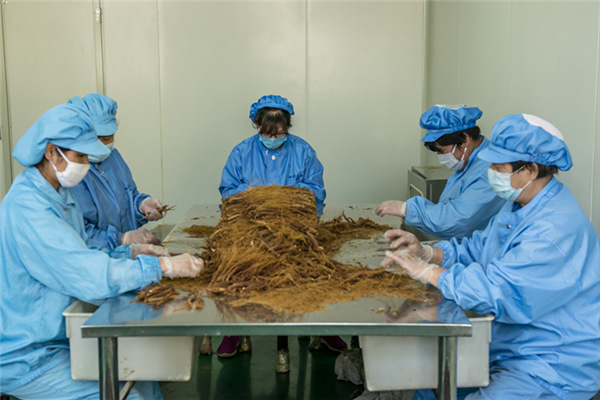 Active Ingredients
The main bioactive compounds consist of ginsenosides, which are divided into three categories according to the chemical structures: panaxadiols, panaxatriol and oleanolic acids.
Panaxadiols include Ra1,Ra2,Ra3,Rb1,Rb2,Rb3,Rc, Rd and Rg3, among which Rb1, is the most bioactive ingredient. Panaxatriols consist of Re, Rf, Rgi, Rg2 and Rh1. Rg1 is the most active compound. Oleanolic acids include Ro.
Description
1. Ginseng root is processed into White Ginseng and Red Ginseng according to different preparations.
2. With GAP planting basement in Mt. Changbai, Boherbs is always making the strictest control on every procedure of cultivation, so to guarantee ginseng roots 100% up to EU limits on Pesticides & Heavy metals, Sulfur-free, GMO-free and no adulteration. Some crops are tested even pesticides-free, equal to organic standard. Besides, in Boherbs, only above five-year old roots are harvested, thus the richest content could be assured.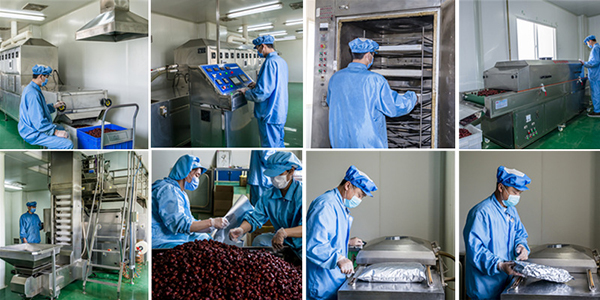 Scope of Business
Boherbs Co., Ltd. is a professional manufacturer and wholesaler for herbs & herbal powder (organic certified & conventional standard), plant extract, food ingredients, spices and herbal tea.
We would like to provide raw materials for pharmaceutical factory, scientific research institutions, and health products company and so on.
We are capable to provide One-step solution for contract manufacturing like capsules, teabags, tablets etc.
Sample orders are available to do the tests.
Packing & Delivery